*** TVReviewland.com earns commissions on qualifying purchases made through affiliate links ***
Our new MacBook Pro 2021 review was spurred by the recent announcement Apple shared at their latest event, revealing two new MacBook Pro laptop designs and two upgraded versions of the successful M1 chip: The M1 Max and M1 Pro.
One of the first things we noticed during our new MacBook Pro 2021 review was the return of the MagSafe magnetic power source, SD slots, and HDMI. The new 16 and 14-inch Mac Book Pro still have the USB -C ports that came with their predecessor.
New MacBook Pro 2021 review: Initial thoughts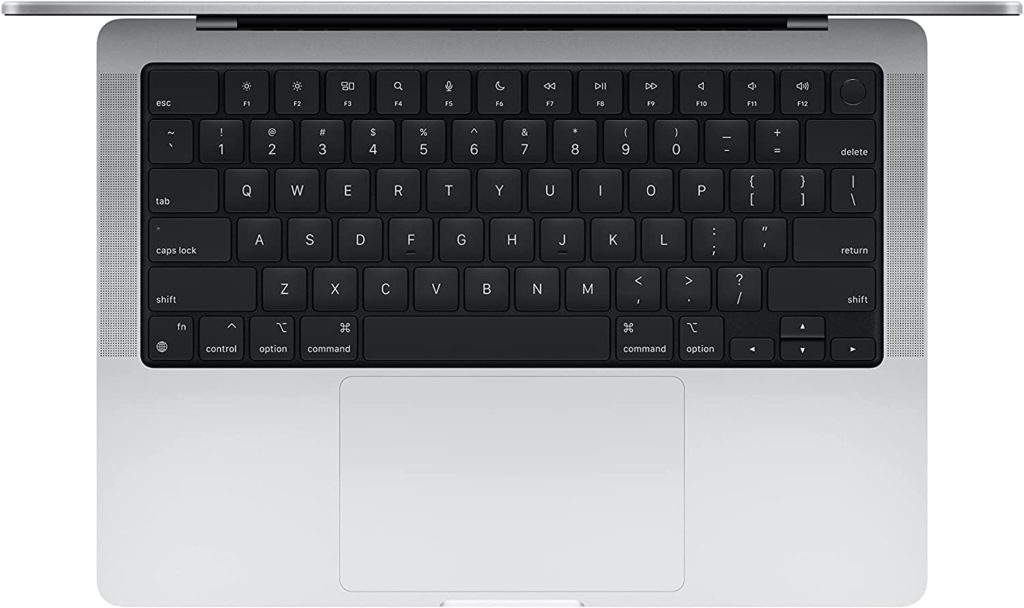 The 2021 MacBook Pro releases are powered by significantly larger versions of the M1 chip released last year. Apple claims these chips provide you with high performance while keeping energy use to a minimum. Apple delivered on their promises last year, so there's no need not to take them at their word.
Apple also says the new MacBook will give you longer battery life than any other high-performance laptop you can find. The 14-inch version is expected to give you 17 hours of video playback, while the 16-inch version gets you 21 hours. The new fast charge feature these laptops come with is also worth a mention. The battery can be charged to 50 percent in 30 minutes, giving you 8.5 and 10.5 hours of video playback on the 14 and 16-inch versions, respectively.
[Read what others are saying about these laptops]
Processors
The supersized versions of the M1 chip give you almost twice the power of its predecessor. The original M1 provided eight graphics cores and an eight-core processor CPU. The new M1 Pro gives you 16 graphic cores and a 10-core CPU. The new M1 Max is even more impressive, providing users with a 32-core GPU. Still, these new processors don't have the discreet graphics processing capabilities that high-end intel processors have.
The new MacBook Pros are powerful laptops, but they might not meet the need of creative professionals who process intense video and audio on their laptops for a living or perform tasks like 3-D modeling, data analysis, and video encoding. Everyone else should be delighted with the performance of the new MacBook Pro.
New MacBook Pro 2021 review verdict: Better than its predecessor
Apple tribe members will be happy with the new MacBook models since they exceed the capabilities of their predecessors. They come with new, improved CPUs and inputs that make your life easier, like an HDMI and an SD slot. The battery life of the new models is also significantly improved. Click here to learn more about these laptops.
Read more:
Intrusion Review: A Plot Line That Leaves Little to the Imagination
TCL R646 Review: Good Pricing Great Performance
Insignia F30 Review: Great for Streaming, Poor for Gaming
Samsung QN85A review: Great for Living Rooms
Bose Soundlink Flex Review: Take the Party with You