Our best soundbar 2020 list will make it easier for you to find the right audio equipment for your TV. There's no point kidding ourselves here, the audio systems that most TV's come with nowadays absolutely suck. Ironically, that's one of the reasons why TVs have become so affordable with many quality models going for less than $300.
Going through our best soundbar 2020 list will help you figure out the best way to get the audio coming from your home entertainment system to match the quality of the pictures on your TV. Soundbars have now emerged as the most popular way to improve your TV's audio, replacing subwoofer packages, speakers and conventional home theater receivers.
Finding the best soundbar in 2020 can be a bit overwhelming given the many brands you get to choose from. Do you want something minimal? Or state-of-the-art soundbars that are powered by Alexa.
Best soundbar 2020: Exploring the top models
Here are the top-rated sound bars money can get you in 2020:
If you are tired of your TV speakers and ready to dive into the world of soundbars, this is the way to go. The Vizio SB3621n-E8 gives you excellent value for your money. It provides quality sound and comes with a wireless external subwoofer that balances out sounds.
The Vizio SB3621n-E8 has no competitor when it comes to the value you get for the price.

This neat soundbar comes with Roku streaming and voice control. It gets you access to a wide range of content and it takes your TV sound to the next level. The single bar on its own creates really sharp sounds and it can be paired with the Roku wireless subwoofer to give you that movie theatre experience.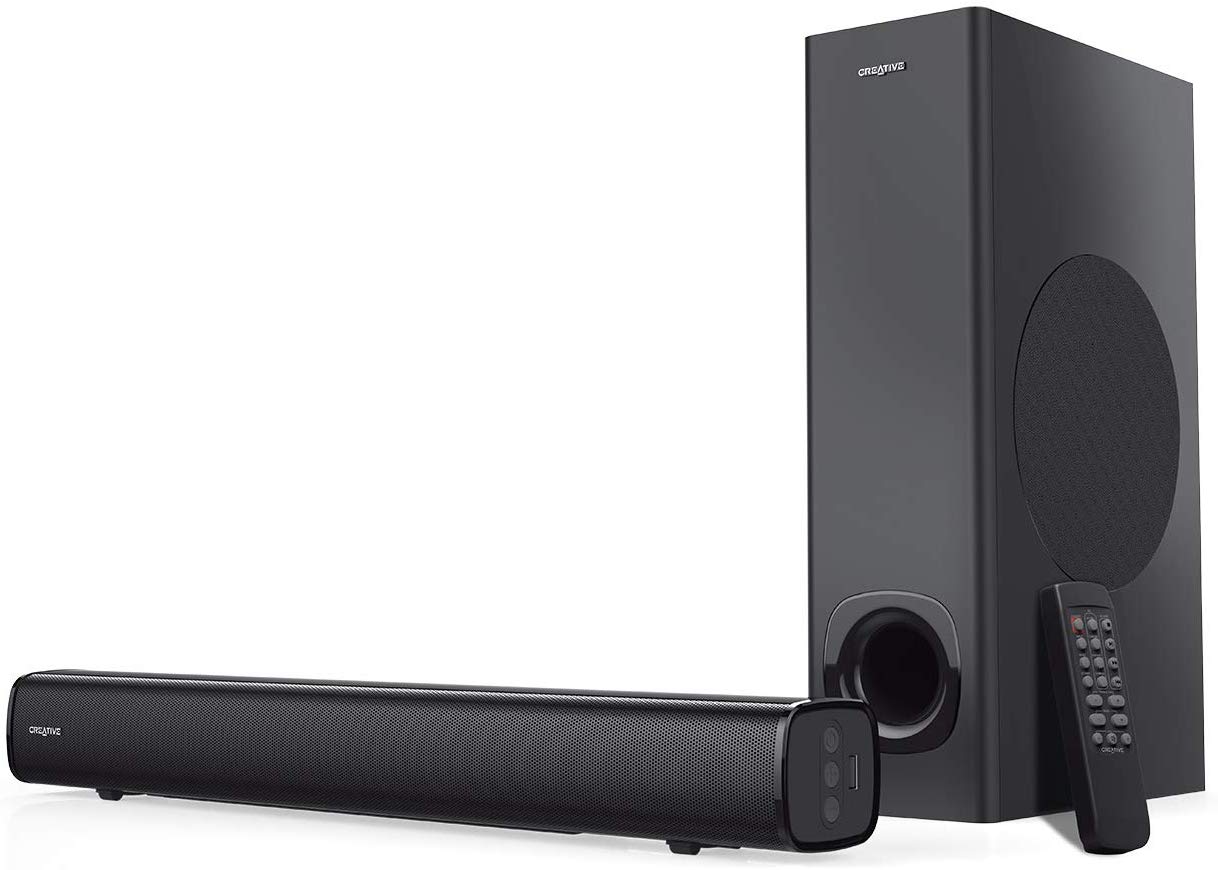 If you'd rather not spend much but still improve the quality of your TV sound, you might want to explore this model. It comes with cool features like a subwoofer and HDMI connectivity. The sound quality is better than what you'll find coming out of other soundbars priced lower than a C-note.
Vizio SB36512-F6 is a fine example it is possible to get a premium soundbar that can handle Dolby Atmos soundtracks. The Vizio SB36512-F6 provides a complete audio system and it does an excellent job of relaying atmos effects.

If you are in the market for a soundbar that can be set up in multiple rooms, the Sonos Beam is the best soundbar for the job. It can be integrated with Alexa or Google Assistant and it comes with a flexible music system.
This soundbar was created with movie watchers in mind, and it will noticeably improve your viewing experience. The one drawback that sticks out with this soundbar is the fact it does not come with a subwoofer. That can be easily rectified by connecting it to a pair of Symphonisk bookshelves to create a theatre-like experience.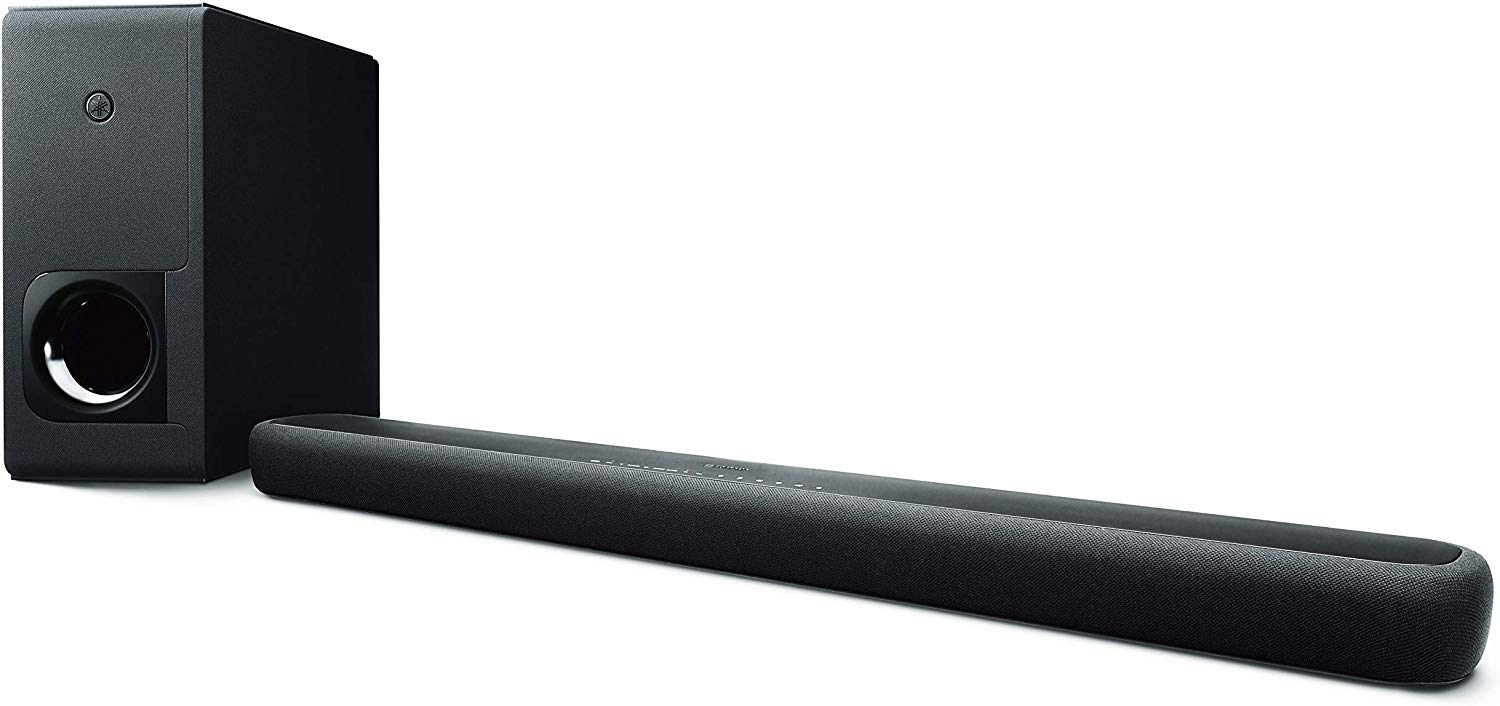 The Yamaha YAS-209 comes in a compact package and delivers excellent audio. It integrates well with Alexa, allowing you to control streaming with the voice mic, even in loud environments. It comes with DTS Virtual:X, which delivers audio effects similar to those of surround speakers.

This soundbar is a bit of a rebel with its unusual trapezoidal shape. While it might potentially trigger your OCD, it is arguably the best soundbar for anyone who isn't looking to spend much on a soundbar. The audio quality it produces makes it worth every penny. A good option for people just getting started with soundbars.

The Zvox SB500 is a great option for you if you don't want to clutter your living room with subwoofers or large speakers, but you still want something close to theatre sound. The Zvox SB500 delivers better bass than any other single speaker soundbar on the market and it comes with multiple sound modes.

Here's another great soundbar for anyone who wants to limit clutter in their living space but desires top-of-the-line audio quality. This single-unit soundbar delivers incredible surround sound effects without a subwoofer. It is remote controlled and it provides about 90 percent of the performance you would get from a full set of surround speakers. Products like the Sennheiser Ambeo Soundbar are the reason soundbars are quickly becoming the norm when it comes to home entertainment systems.
Remember to smash that like button!