*** TVReviewland.com earns commissions on qualifying purchases made through affiliate links ***
Looking to get one of the best TVs 2021 has to offer? This article has you covered. The holidays are over and even the stragglers have finally taken their Christmas trees down. Black Friday is long gone; so are the rest of the holiday sales.
Still, there's never really a bad time to buy a TV. Take right now as an example. You can find a great bargain today because the newest top-tier televisions from last year already have already shed a couple of hundred bucks.
Or you could wait a few days for the first releases of the year and be one of the first people to do a real live test on a TV from your favorite brand. This guide walks you through the latest and best televisions available right now, along with their highlights and drawbacks.






LG C9 Series Smart OLED TV - 65" 4K Ultra HD with Alexa Built-in, 2019 Model
Samsung Q90 Series 65-Inch Smart TV, QLED 4K UHD with HDR and Alexa compatibility 2019 model
VIZIO P659-G1 P-Series Quantum 65" Class 4K HDR Smart TV
Samsung QN65Q900RBFXZA Flat 65-Inch QLED 8K Q900 Series Ultra HD Smart TV with HDR and Alexa Compatibility (2019 Model), Black
Sony XBR-65A9G 65" MASTER Series BRAVIA OLED 4K Ultra HD Smart TV with HDR
LG OLED55B9PUA B9 Series 55" 4K Ultra HD Smart OLED TV (2019)

LG C9 Series Smart OLED TV - 65" 4K Ultra HD with Alexa Built-in, 2019 Model

Samsung Q90 Series 65-Inch Smart TV, QLED 4K UHD with HDR and Alexa compatibility 2019 model

VIZIO P659-G1 P-Series Quantum 65" Class 4K HDR Smart TV

Samsung QN65Q900RBFXZA Flat 65-Inch QLED 8K Q900 Series Ultra HD Smart TV with HDR and Alexa Compatibility (2019 Model), Black

Sony XBR-65A9G 65" MASTER Series BRAVIA OLED 4K Ultra HD Smart TV with HDR

LG OLED55B9PUA B9 Series 55" 4K Ultra HD Smart OLED TV (2019)
Best TV 2021: A list of things you want from an ideal TV set
Whatever brand and model of TV you decide to buy, it should perform to your satisfaction. After all, you're not planning to spend a sizable chunk of money for a TV that will bore you in a year. A TV that will keep you happy in the long term should have the following qualities:
An attractive design that enhances the aesthetic of your entertainment center
Good build quality that assures a sturdy, durable product
Accurate color reproduction made possible by a wide color gamut
Good peak brightness and black levels that create a large color volume, which is necessary for quality HDR video
Near-zero input lag and excellent motion handling
The ability to upscale video
Adequate inputs and wireless connectivity
A user-friendly OS that provides access to a world of content
Smart home capability
Ultimately, you want maximum bang for your buck. To get the most out of your money you need to choose a TV that will meet most, if not all your needs. Top-tier products from reputed brands like LG, Sony and Samsung all but assure this.
That said you could get a powerful TV from up and coming brands with product lines that are comparable to the best QLED and OLED televisions. Here is a list of the best displays that the year has to offer.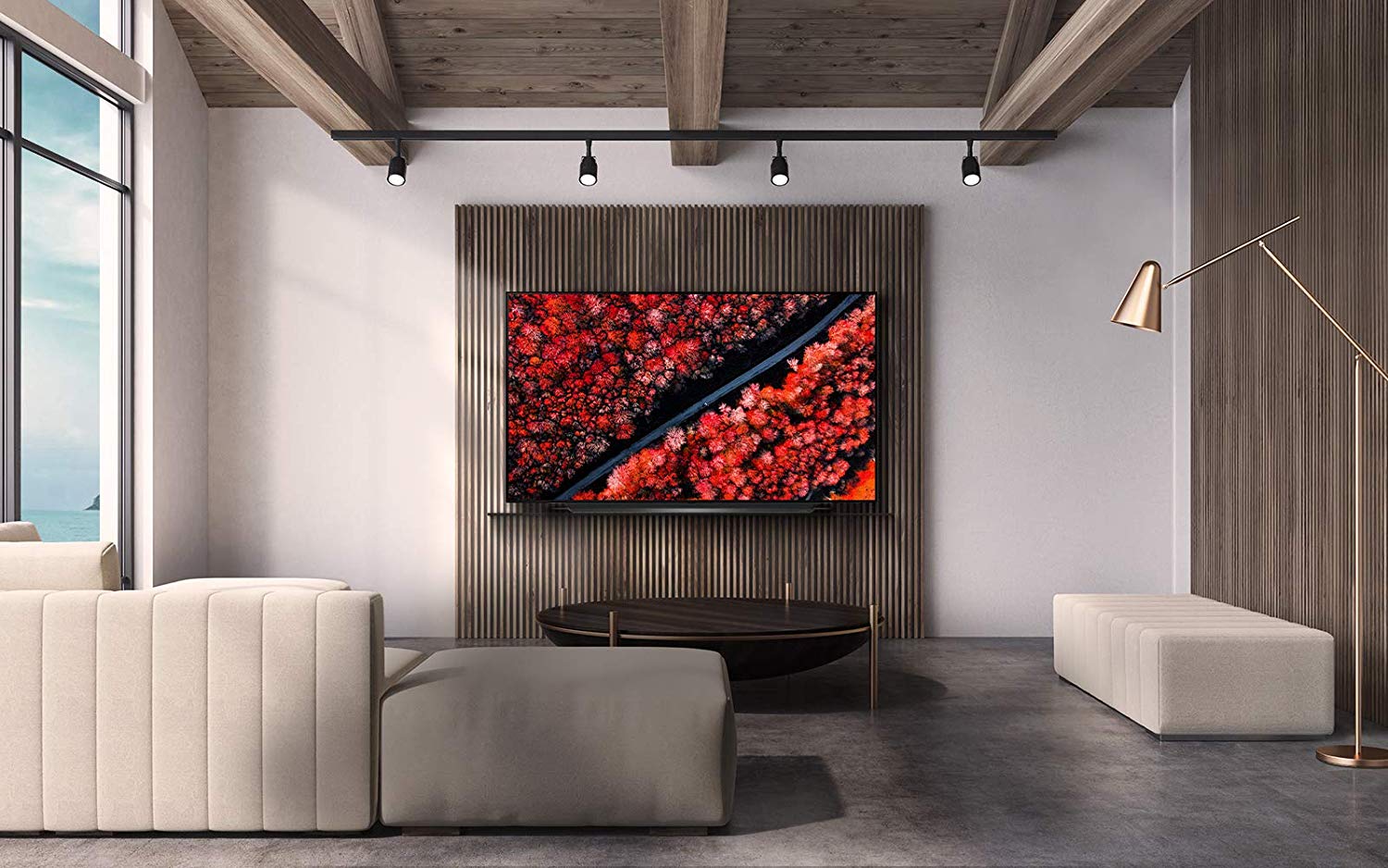 The C9 series is the latest high-end OLED series from LG and it made it on our best TV 2020 list. By virtue of being a well-executed OLED product, the C9 narrowly beats out Samsung's Q90 line for the top spot. Every pixel in an OLED panel is its own backlight, which makes for pinpoint precision when it comes to color accuracy, contrast, sharpness, and by extension, detail.
Brightness is the only metric where Samsung's QLED panels outperform comparable OLED screens. As a result, few LG OLED screens support HDR10 content. LG tries to make up the difference with image processing AI that creates high-quality HDR video. Even then, HDR video from C9 televisions comes second to better-lit HDR content from a Samsung QLED panel.
Apart from picture quality, the C9 series offers support for Dolby content. C9 televisions run webOS; a comprehensive, Linux based OS with everything you need in a TV interface. Our best TV 2020 list is just getting started.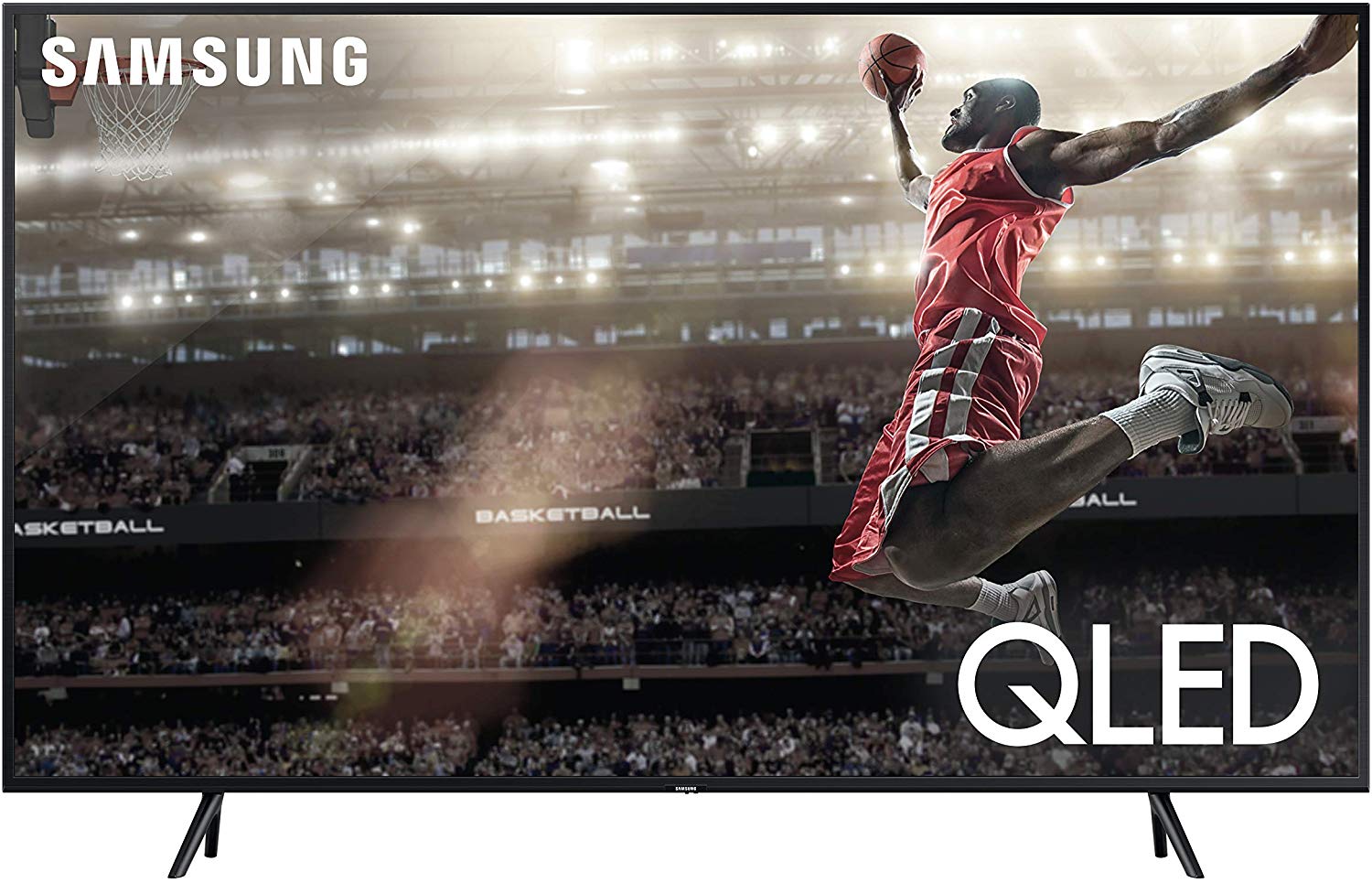 It's true that quantum dot technology does an excellent job of color reproduction, but the narrow viewing angle of a VA panel takes away from this color accuracy. Similarly, Samsung has a reputation for bright screens that can render the most amazing HDR picture. However, the local dimming feature in older QLED models flattens detailing and shadow contouring in dark video.
These are the two drawbacks that gave LG OLED televisions an advantage over Samsung's QLED series. The good thing about Samsung is that they listen to feedback, and the Q90 series addresses these shortcomings, performing much better than the Q9F, its predecessor.
The Q90 series has a maximum viewing angle that's as wide as a VA panel will allow. Samsung has also refined the local dimming feature to allow deep, dark blacks and precise shadow contouring. Here's what makes this product line a great investment:
Excellent color accuracy, made possible by quantum dot filters
Impressive peak brightness levels that allow for a beautiful rendition of HDR content
A smooth, intuitive user interface that comes with both Bixby and SmartThings
While the Q90 series supports formats like HDR and HDR10+ it doesn't support Dolby Vision. Worth noting is Samsung's ability to design fast, responsive screens with great motion handling. A Q90 display is a gamer's dream that pulls you into whatever gaming world your console renders.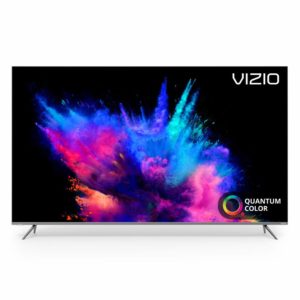 Vizio joined the big league a while back and this premium product line demonstrates why that is. Being a QLED product line, the P-series offers picture quality that is close to that of the Samsung Q90 series. At an attractive price.
Except for the underwhelming SmartCast interface, the Vizio P-series Quantum X offers QLED-level picture quality at a great price. It is because of its pricing that this TV manages to outrank the next Samsung QLED TV, if only by a hair.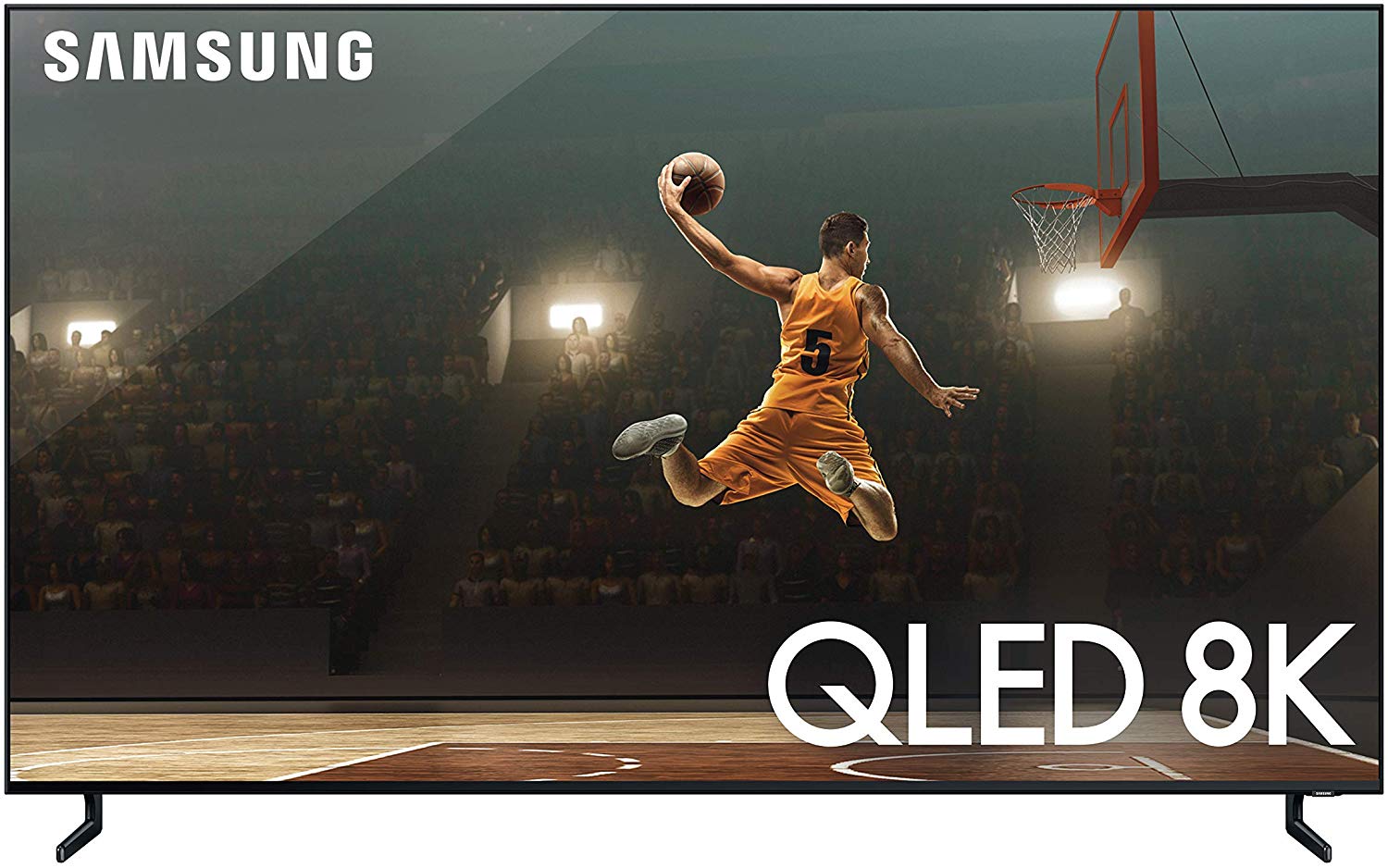 If the Q90 series was Samsung's flagship line for 2019, the Q900R was the second-best option. At a glance this is a puzzling premise, seeing that the Q900 series boasts 8K resolution as well as Quantum dot technology. It's all in the execution of this product.
Think of the Q900 as a concept piece that Samsung used to take 8K out for a test drive. It makes sense that they showcase this insane resolution on an 85-inch screen.
This is limiting in a couple of ways. For one, the price of an 85-inch screen is prohibitive for most. Also, 8K content is hard to come by. Still, if you want a future-proof statement that will add an element of awe to the décor of your living space, consider the Q900. The picture quality of this panel is out of this world, both for native 8K content and upscaled 4K content. This TV would be higher up on the list if not for the limitations mentioned here. We still have a bunch of televisions to cover for our best TV 2020 list.
[Related: Best Soundbar 2020 List]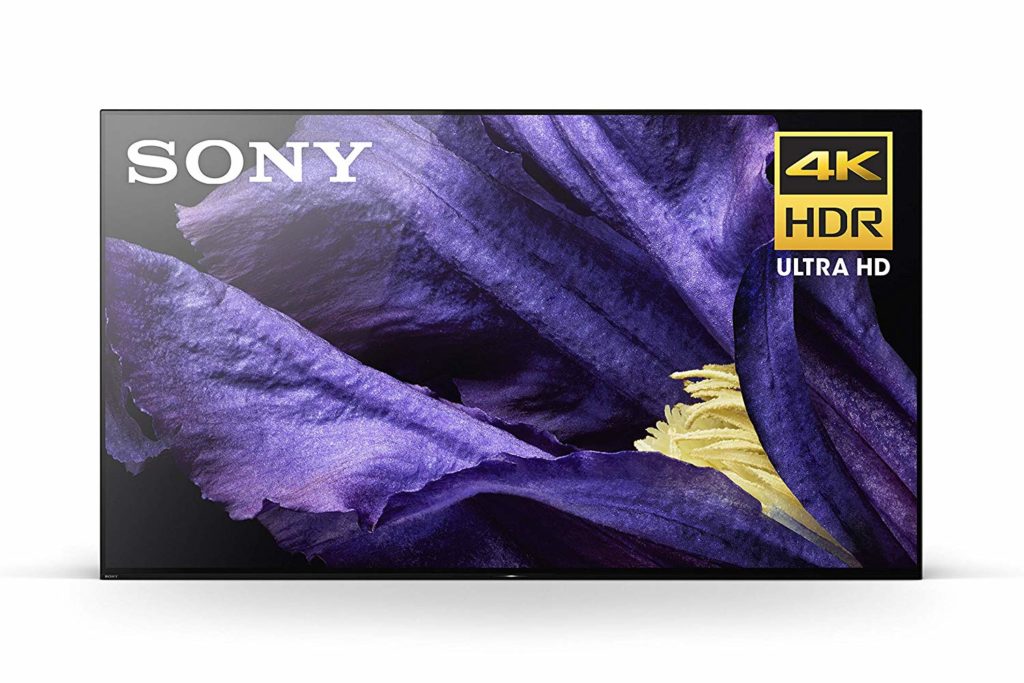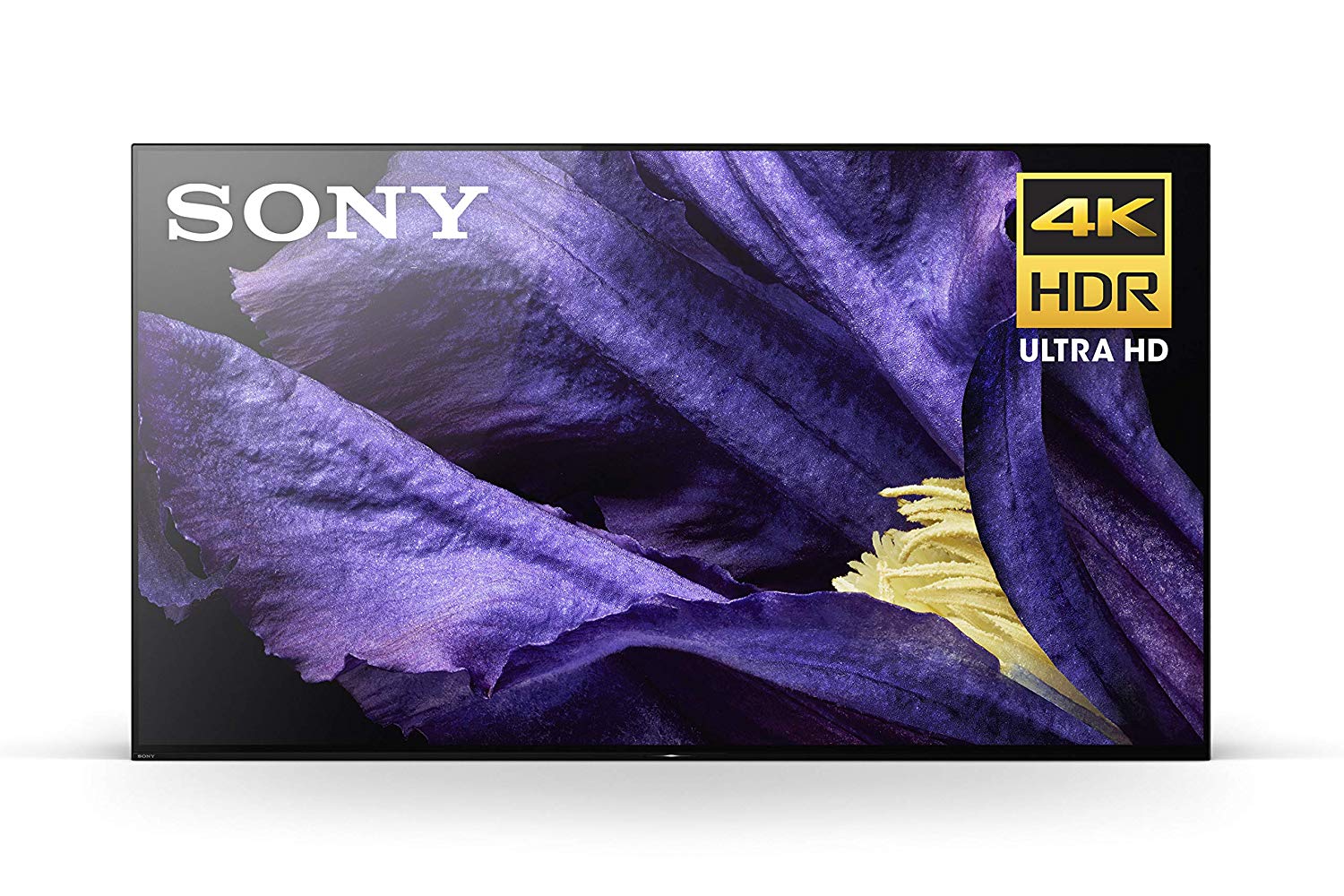 A late release from 2019, the A9G series is Sony's flagship product line from this year. The sleek, bare design of the A9G series belies powerful features like Dolby Atmos sound and Dolby vision. Of all the product lines on this list, the A9G has the most impressive sound output.
As picture quality goes, the A9G series excels at color reproduction and detailing. To counter the relatively low brightness levels of an OLED panel, Sony implements intelligent image processing to render amazing HDR content. The picture quality of the A9G panel is good enough to make you forget it's limited support for most HDR formats.
The A9G series runs Android TV, which some people love and others learn to live with. The upsides on an Android system are numerous: An endless app store, a competent AI and lots of bells and whistles.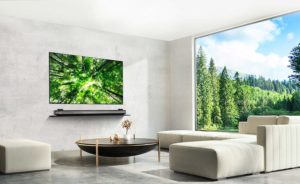 We move past the flagship product lines and on to the budget equivalents. The B9 series is only a few rungs below LG's C9 series. This means that you get most of the performance of the C9 series at half the cost.
LG B9 displays are still OLED panels, so expect the same color saturation, contrast and shadow detailing you would find in a C9 television. The precision of the B9 and C9 panels is comparable, so what is the difference between the two product lines?
Image processing. C9 televisions compensate for limited peak brightness levels with artificial intelligence that digitally adds dynamic range to content. The B9 does not perform image processing to the same level. Also, you may notice some noise and loss of sharpness in dark scenes.
If you're on a budget and you want to buy a good OLED screen right now, the LG B9 series is the way to go. There's a reason it made it on our best TV 2021 list.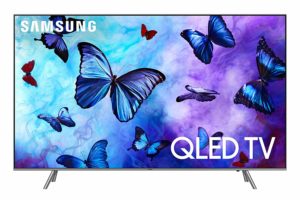 This product line is only one level below the Q90 series. When it comes to picture quality, the difference between the Q70R and Q90R series is negligible.
You may notice a little backlight bleed, and Samsung did not improve the viewing angles in these panels like they did with the Q90R. That being said, the peak brightness levels of this TV closely match those of its flagship cousin. This translates into great contrast and support for most HDR formats.
When it comes to pricing, however, the difference is pronounced. You get to enjoy a responsive screen and a great user interface, all without breaking the bank.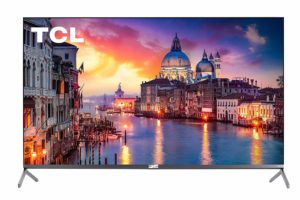 We're solidly in budget TV territory now. It's worth noting that the picture quality of the TCL R625 is only marginally lower than that of a Samsung QLED TV. Better still, the features of the 6-series match any series from bigger brands. All for an attractive price.
QLED televisions are still LCD displays, making them brighter than their OLED rivals. The TCL 6-series falls under this category. This means that the TCL R625 is bright enough to do a good rendition of HDR content. As such, the product line supports several HDR formats, in addition to Dolby Vision.
The R625 has an AI engine that performs video upscaling, to an extent. Being a budget TV, the AI engine of R625 doesn't compare with the image processing capability of Samsung or LG panels. This translates into limited shadow contouring. Because the R625 series uses 60Hz panels, a trained eye may notice a few issues when it comes to lag and motion handling.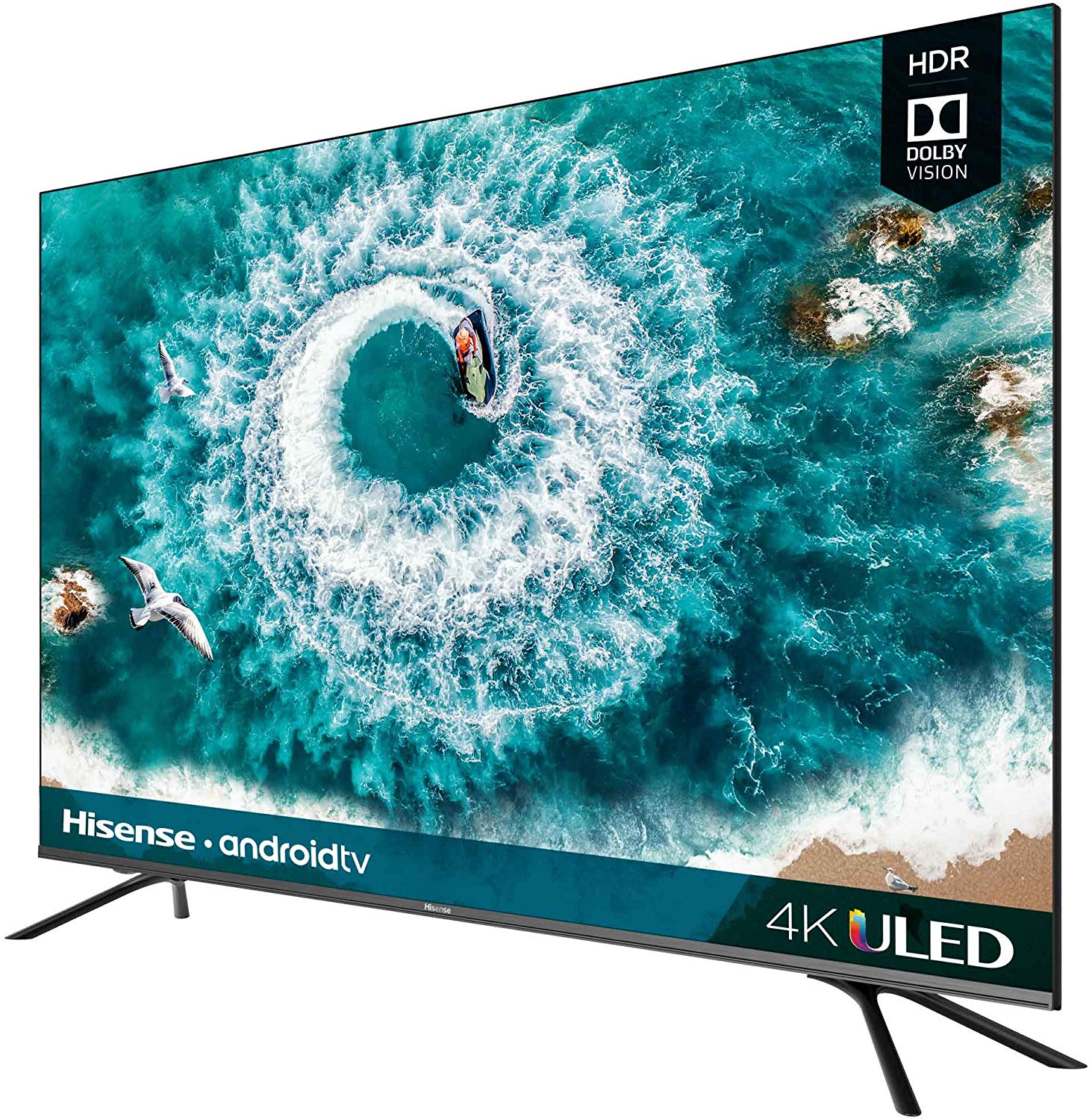 The main selling points of this TV are affordability and image quality. The H9F is an LCD/LED panel whose direct backlight supports 132 local dimming zones. This feature goes a long way in creating contrast and detail.
If you're looking for stack contrast, vivid colors and crisp picture you could do worse than the Hisense H9F. Especially at a $600 price range. The only major downside to this TV is its sluggish implementation of Android TV. Luckily, someone thought to invent the Roku stick. We'll go over one last TV to finish up our best TV 2021 list.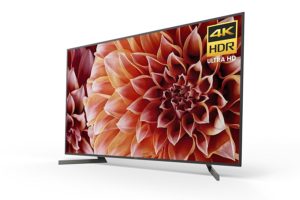 This is a 65-inch LCD panel with direct LED backlighting. It does not have the incandescent brilliance of Samsung's QLED panels. It does not even have the color saturation of premium Samsung, LG or Sony products. Instead, the X950G takes a subtle approach to picture quality.
It goes for a natural, understated saturation and brightness levels. The impressive black levels of the panel work with an adequate color palette to create very realistic images. A hidden gem of this TV is its 4K upscaling and motion handling capabilities. This is over and above its attractive pricing.
The only real downside to this TV is the sound quality, which you can work around with external audio devices.
Best TV 2021 verdict: There's a television for everyone
No matter your price point or your unique set of preferences, you will find a TV that works for you on this list. At the very least, you can use the list as a guide that helps you figure out what you like and what you don't. Based on your must-haves, your deal breakers and what you're willing to tolerate, you can find a TV set that will keep you happy. Hope you enjoyed our best TV 2021 list. We'll update it as new models are released later in the year.
Read more:
Samsung Q70 Series Review: Good Performance at a Good Price
Pilestone TP-025 Red-Green Color Blind Glasses Review
Enacfire E19 Review: Bluetooth Wireless Earbuds, Good Build, Great Performance, Awesome Pricing
Naruto Television Show: The Enduring Appeal
Sony 85-inch TV XBR85X850F Ultra 4K HD: Is It Too Big to Succeed?