*** TVReviewland.com earns commissions on qualifying purchases made through affiliate links ***
Our Xtreme Time Wireless Earbuds review goes over the aesthetics and performance of this freshly released earphones. With countless wireless earbud manufacturers saturating the market, finding the right pair the suits our lifestyle can be quite the challenge.
Let's jump right into our Xtreme Time Wireless Earbuds review and explore if these affordably priced earphones are exactly what you need for your lifestyle.
Xtreme Time Wireless Earbuds review: First thoughts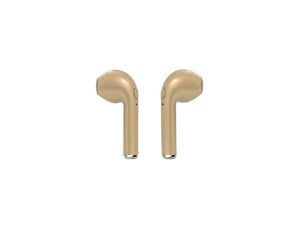 Xtreme's new releases are designed to be as comfortable as possible. They are extremely light and it's easy to forget you have them in our ears. That's exactly what you want if you're the type of person who has an earpiece in your ears for most of the day.
Each earbud comes with a single Smart button that can be used to redial numbers, pause and play audio, and answer calls. It connects to your phone by Bluetooth and it can be simultaneously connected to two smartphones and used to take calls on either device.
[Read what others are saying about this TV]
Each earbud comes with a 10-meter range which allows you to move freely without having to take your smartphone everywhere around the house or office. A full charge gives each earpiece 120 hours of standby time and up to four hours of continuous talk or listening to audio.
The earpieces are compatible with any device with Bluetooth 4.1 or lower and it is easy to pair with popular devices like Laptops, iPhones, Samsung, HTC, Lumia, Nexus, Kindle, iPod Nano, and iPad Air just to name a few. The box comes with:
Two earbuds
A charging case
A user manual
A micro USB charging cable
A 90-day warranty
Xtreme Time Wireless Earbuds review verdict: Great functionality at an affordable price
Xtreme's new wireless earbuds give you a little more than other similarly priced wireless earpieces. It's easy to set up and use, and it's comfortable enough to be used all day. Click here to learn more about these wireless earpieces.
Read more:
Hisense R6090G Review: Impressive Performance at Budget Prices
Sony Noise-Canceling Headphones WHCH710N Review
Sony WHXB900N Review: Easy to Use, Great Sound
TCL 55 Class 4k UHD HDR LED Roku Smart TV 4 Series 55S20 Review
Onn 65-inch TV Review: Hard to Beat the Price