*** TVReviewland.com earns commissions on qualifying purchases made through affiliate links ***
It's that time of year again and your search for the best Christmas gift ideas has begun. You're racking your brain trying to come up with gifts that are both useful and fun. There's also the usual pressure to buy a thoughtful gift; the kind that shows that you really 'get' the recipient of your gift.
It's a good thing that we have a list of the best Christmas gift ideas that are versatile enough to suit all kinds of personalities. And just in time to make use of the great deals that will soon be available at your favorite retailer.
Finding the best Christmas gift ideas in 2020: How not to go wrong
Do you have a wide circle that includes family, family friends, regular friends and acquaintances? Are some of your colleagues in that circle as well?
If some of the people in your circle know each other, then it's possible to stumble upon person B enjoying the gift you so lovingly picked out for person C. Finding out that someone re-gifted your gift can sting, but likely isn't a reflection on you. The most common reasons that this happens is that the gift falls outside the scope of person B's interests, or that they already own something similar.
So before you pick out a holiday gift do a little snooping and make sure that said person does not already own whatever you're thinking of buying them.
Also, find out the kinds of things they are into. A gamer may want something as esoteric as the currency from their favorite 'world' or something as simple as a good set of headphones. Armed with this basic information, shop around for the best deals and wait for the prices to go down. This time of year is usually good for amazing deals on otherwise expensive items.
Here are some of the best Christmas gift ideas that will light up almost anyone's face:
Best Christmas gift ideas: Accessories
These are the consumables that come with a primary electronic device. They tend to break, wear out, or get lost and a replacement is always welcome. Take something as common as a set of headphones. You might need a pair for the gym and another for the office. That's why you rarely go wrong with accessories. Here are some of the best Christmas gift ideas in this category.
1. Apple's AirPods Pro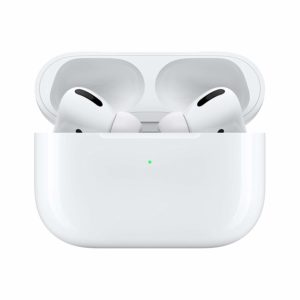 Wireless earphones have their perks. They don't tangle and they don't get in the way like their wired cousins. Still, they are a relatively new technology with teething problems like Bluetooth range, sound quality, noise and fit.
The latest version of AirPods addresses many of these drawbacks, with some success. They have flexible silicone ear tips that fit nicely inside the ear. This aspect of their design prevents external noise from interfering with audio. The AirPods' electronic noise canceling also makes for excellent sound quality during phone calls.
2. Sony XM3 wireless headphones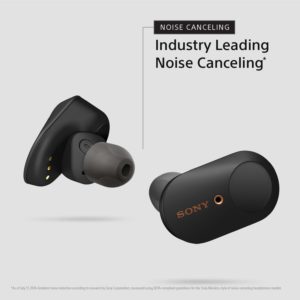 The thing about Apple earphones is that they're white and everyone and their uncle seems to own a pair. For the people who need headphones but don't want to join the white army, the Sony XM3 true wireless headphones are an option.
They look like the high-end headphones that they are. They also have excellent sound, thanks to the earphones' ability to electronically cancel noise. The sound quality of the Sony XM3 is only as good as the fit of the earphones. Unfortunately, the XM3 earphones do not fit as snugly in the ear as the Apple equivalents. That said, the Sony XM3 wireless earphones are grey, and that's a plus. They also work fine with Android devices. Certainly one of the best Christmas gift ideas we've stumbled across in 2020. Feel free to read our full review.
Best Christmas gift ideas: Smart home devices
It's nice to have a device that acts as a smart home hub while also catering to your whims. The ideal home companion should respond to your voice despite a little ambient noise. The device should have the ability to respond to a wide range of queries and commands. It should also be versatile enough to control smart home devices from different manufacturers. Here are a few devices that tick these boxes.
3. Amazon Echo Dot 3rd Generation, with a clock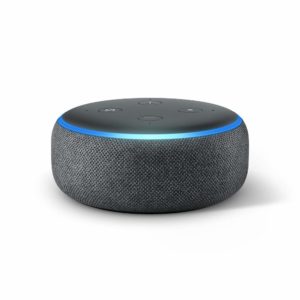 The Echo Dot is compact and well designed, making it an excellent home companion. Add to it a clock that shines through the mesh and you have yourself entirely too much cuteness. The Echo Dot makes a nice present for someone who likes appliances that look like ornaments. The fact that the dot comes with Alexa and can control a variety of smart devices is an added bonus. Here's our full review.
4. Sonos One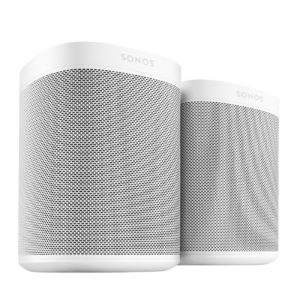 This smart speaker is not as compact as the Echo Dot, but what it lacks in size it makes up for with versatility. The Sonos One works with both Alexa and Google Assistant and allows you to switch between the two, on a dime. It also allows you to play content from your Apple account or Spotify Connect.
The sound quality of this smart speaker is impressive and its far-field microphone is responsive, even at a distance. You can pair the speaker with a second Sonos One for stereo sound but you cannot pair it with any other sound device. That is the tradeoff you have to make for excellent sound: No Bluetooth. It's still one of the best Christmas gift ideas.
5. Google Nest Hub
As smart home hubs go, this one is a keeper. With a seven-inch screen and a speaker that can pick up your commands from across the room, the Google Nest is a gift worth giving.
In the spirit of the Google search engine, the Nest can process a wide variety of queries without breaking a sweat. Alexa doesn't even come close in this aspect. Also unlike Alexa, the Nest has more in the way of privacy. It does not come with an inbuilt camera like comparable devices from Amazon.
That said Amazon Smart devices have better sound. This shouldn't discourage you from getting this device, though. Just connect it to an external sound device to enjoy great audio.
Content
Another great way to put a smile on the face of someone you care about is with a subscription. The ideal holiday gift would be a streaming service with a wealth of series, documentaries, movies and sports shows. It wouldn't hurt if the streaming service had some niche content as well as lifestyle shows.
Here are the streaming services that make the best holiday gifts:
6. Disney Plus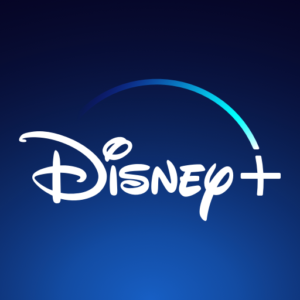 What better gift can you give than the opportunity to explore Disney Plus and see what all the hype is about? Chances are that the person who receives this gift will be pleasantly surprised by the breadth of content on there.
The nineties kids will get to watch all their childhood cartoons and re-live simpler times. There is no need to list the available content here. Just know that the subscription includes a huge chunk of everything Disney has produced or acquired. That is an entire world of content, from the Simpsons to National Geographic to Marvel movies and TV series.
The subscription allows for four simultaneous streams and seven unique user profiles. This makes it one of the best Christmas gift ideas for a family. By the time you gift Disney+ to someone, all the kinks are sure to be worked out.
7. Netflix gift card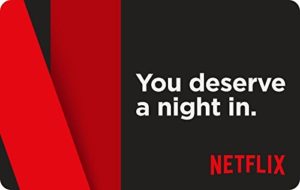 Disney entering the streaming landscape is great and all, but it ushers in a new reality. In preparation for the launch of Disney Plus, Disney pulled its content from Netflix.
It was fun while it lasted; the ability to stream shows that could never be in the same cable package in the real world. With traditional companies using their content and money to vie for space in the streaming age, companies like Hulu and Netflix are contending with higher fees for content. Which translates to higher subscription fees.
Buy a gift card and surprise someone with a subscription this holiday season. Let it be your little act of rebellion against the behemoths' entry into the streaming space.
The best gifts for the young and the young at heart
Games help us relax and have fun. They also make great gifts. Take the age-old concept of Legos as an example.
8. The Lego Bash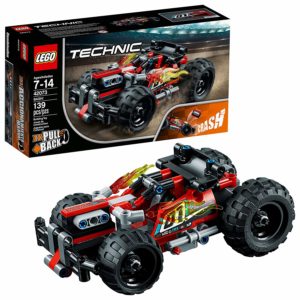 Few things are as satisfying as building something from scratch. So help a kid channel their inner mechanic by gifting them the Lego Bash.
This Jalopy-flavored Lego set has more than a hundred pieces. That's enough to put anyone's mind to work, kids included. The assembled Lego Bash takes the shape of a micro-sized monster truck. It is also very durable. That means that you can smash the assembled Lego Bash into an obstacle and it will be none the worse for wear. Except that the engine block will pop out on impact like it's supposed to.
The Lego Bash is part of a series of four sets. The assembled vehicles combine in pairs to form bigger assemblies, which is pretty cool.
9. Nintendo Switch Lite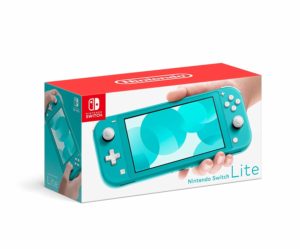 This compact little gaming device is perfect for long car rides and other situations that require the young (at heart) to sit patiently while away from home.
Unlike the full-sized Nintendo switch, this smaller, lighter device does not connect to a TV screen. Its purpose is to provide gaming on the go. Towards that end, Nintendo fitted the Switch Lite with a long-lasting battery and a good amount of storage.
Best Christmas gift ideas: Audiovisual gifts
You can go in a different direction and buy someone a device that improves their experience as they enjoy their favorite content. As an example, you could buy:
10. A Roku streaming stick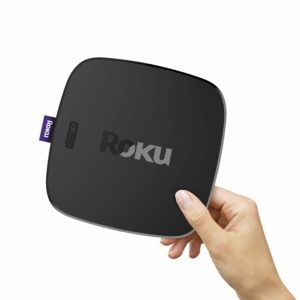 Maybe you know someone with an old television. The kind that doesn't come with a Smart TV interface. Or maybe this someone has a Smart TV interface that is basic and limited.
Get them a Roku streaming stick. Roku is a sleek, intuitive interface that is a doorway to an entire world of content, thanks to its well-stocked app store. Whatever streaming app you can think of, Roku has it.
11. TCL 6-series 4K television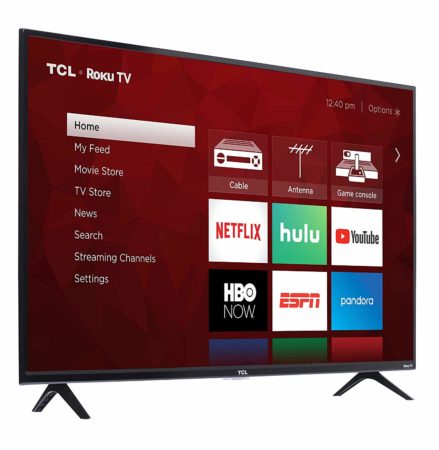 You could also choose to go all out and surprise someone with great picture quality, an amazing viewing experience and great content. You could buy them a TCL 6-Series TV. It's one of our best Christmas gift ideas since the recipient will be quite impressed and you don't have to shell out much cash to purchase one.
TCL television sets are all about value for money. They come with Roku OS and all the content it provides. The display also renders a rich, crisp picture that rivals much more expensive TVs. So if you're in the mood, leave family or friends speechless with this awesome holiday gesture.
Don't miss the mark. Buy Christmas gifts that are certified hits instead
If you are in the market for well-priced, useful gifts, take your pick off the curated list above. Your life just got a whole lot easier, now that you don't have to wade through mountains of data before you do your holiday shopping.
You're welcome.
Read more:
Samsung Q70 Series Review: Good Performance at a Good Price
Sony 85-inch TV XBR85X850F Ultra 4K HD: Is It Too Big to Succeed?
Samsung Crystal UHD Review: Good Picture Quality for a Good Price
QLED vs OLED: The Samsung-LG Battle for Picture Quality Supremacy