*** TVReviewland.com earns commissions on qualifying purchases made through affiliate links ***
One thing that was obvious during our Sony X750H review was how well this budget 4K TV performs. The X750H is the successor to the X750F. Upgrades on this model include a VA panel that leads to clearer and more detailed pictures when watching the television in a dark room. Let's jump right into our Sony X750H review and explore the most noteworthy features of this budget TV.
Sony X750H review: First thoughts
Input lag is low with the X750H, but it lacks a variable refresh rate so don't expect it to blow your mind when it comes to gaming. It comes with the Android TV platform, which has lots of apps you can stream media with like Netflix.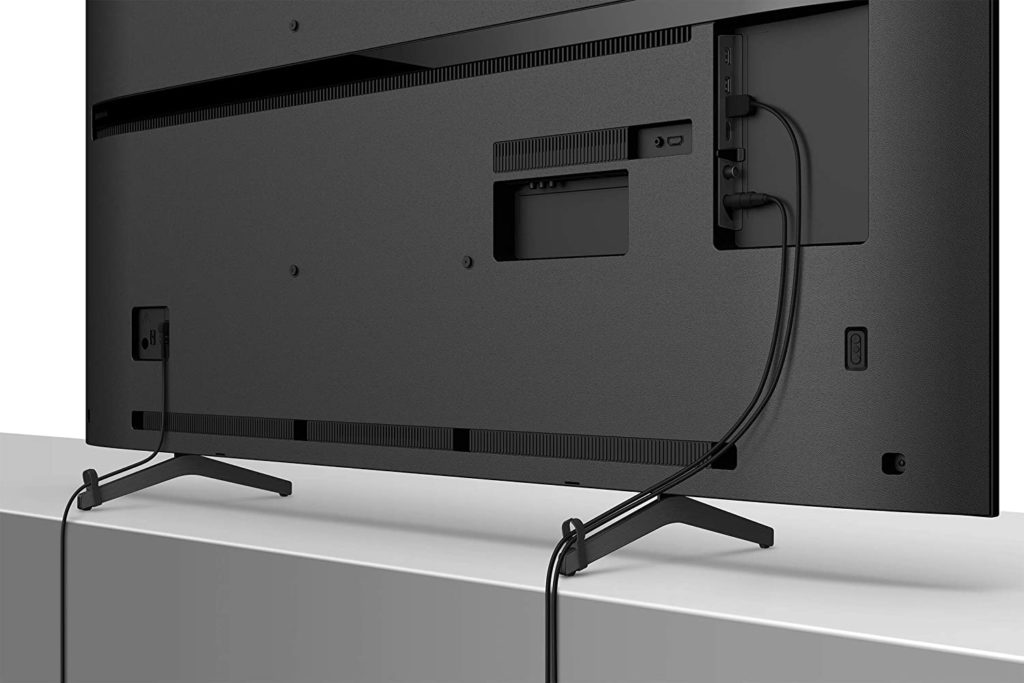 The X750H comes with a simple and clean design. The bezels on it are not as slick as those found on premium Sony models like the X950H, and they are a bit more noticeable. The TV comes with a stand that does not ruin its aesthetics or get in the way.
The stand's feet are narrower than those found on other models like the X750F, which allows you to place the television on smaller tables. The stand provides excellent support for the television, with very little wobble. The back of the television has two clips for cable management and 200 X 200 VESA wall mount holes.
The X750H comes with medium thickness, which adds to the quality feel this television has to it.
[Read what others are saying about this TV]
Picture quality
The X750H comes with amazing contrast ratio, leading to deep black colors even when viewing the television in a dark room. It performs decently in well-lit environments as well, increasing its brightness to fight flare. The brightness goes down a bit when the HDR mode is activated. It is not that much improved from the colors and brightness you get from SDR content.
The X750H comes with average gray uniformity. There's a decent amount of dirty screen effect on the screen and there is noticeable vignetting at the corners. The gray uniformity performs better when it comes to darker scenes, but it's easy to notice the unevenness.
Sony's X750H comes with below average viewing angles. Viewing from a center angle gives you the best details, and the black level and color change the moment you move away from the center. That means this television is not the best for rooms with wide seating arrangements. The X800H is a much better fit for those who have such seating arrangements in their living room.
Pros:
Great black uniformity
High contrast ration
Detailed, clear pictures
Low input lag
Comes with Game Mode
Cons:
Lacks local dimming
Poor gray uniformity
Below average HDR peak brightness
Sony X750H review verdict: Great budget 4K TV
The X750H is designed for those looking for a 4K TV that does not cost much. It performs very well compared to other budget TVs. It has a higher peak brightness in SDR and HDR than similarly priced televisions, and its best used for watching TV, movies, and streaming content. Click here to learn more about this television.
Read more:
KEF LS50 Meta Review: Better Performance for the Same Price
Galaxy S20 FE 5G Review: A High-Performing Budget Smartphone
Sony X90CH Review: An Affordable Premium TV
Roku Stream Bar Review: Improved Audio and 4K Media Streaming
Alienware M15 R1 Review: Everything a Gaming Laptop Should be