*** TVReviewland.com earns commissions on qualifying purchases made through affiliate links ***
Our Pulse 3D Wireless Headset review is for anyone who is thinking about picking up a PlayStation 5 console this holiday season. The 3D is designed specifically for Sony's new release and its makers claim it takes gaming audio to a new level.
Let's jump right into our Pulse 3D Wireless Headset review to find out how this headset compares to others on the market.
Pulse 3D Wireless Headset review: First thoughts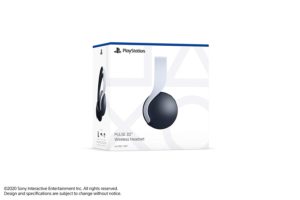 The 3D is visually pleasing thanks to its sleek futuristic design. Its design suits the aesthetics of the PS 5 console. It comes with a headband strap and earpads to keep you comfortable regardless of how long you have them on. It comes with 3D audio for select games that support it. The 3D audio feature gives you immersive audio that feels like the action is happening all around you. Fans of FPS games will love that feature for sure.
[Read what others are saying about this headset]
The comfortable earpads provide decent noise cancellation and its dual concealed microphones do the same. It makes conversations with friends online a lot smoother. Chat and audio settings can be easily adjusted with the easy-access controls on the left earpad.
Each full charge gives this headset 12 hours of continuous play that can be charged on the PS4 or PS5 console. You can connect the headset to your smartphone with the audio cable that comes in the box or link to the PS VR platform. The 3D's wireless adapter can also be used to connect to compatible PCs or Macs. It's good enough to handle calls, video conferences, podcasts, or anything else that requires a microphone. It provides clearer and better audio quality than the built-in microphone on your computer or laptop.
Pulse 3D Wireless Headset review verdict: Why not?
The 3D is one of the first sets of headsets made for 5th generation gaming consoles. The audio quality is pretty good, and it looks great placed next to the PS5 console. A great addition for any die-hard PS loyalists. Click here to learn more about this headset.
Read more:
TCL 75S434 Review: An Affordable Big-Screen TV That Performs Well
Sharp 4T-C70BK2UD Review: Impressive Picture Quality
LG SN7R 35 5.1.2 Review: Take Your Audio to the Next Level
Walmart 42-Inch TV for $88: Onn Redefines Budget Televisions