*** TVReviewland.com earns commissions on qualifying purchases made through affiliate links ***
During our Hisense 40-Inch 1080p LED TV review, we quickly realized this model makes a great addition to bedrooms, dorm rooms, home bars, and bedrooms. Being a smaller model it's ideal for smaller spaces and is easy on the wallet as well. The features are amazing even if it isn't a smart TV. For less than $200 you can have an amazing television sent to you.
Hisense 40-Inch 1080p LED TV review: Exploring the features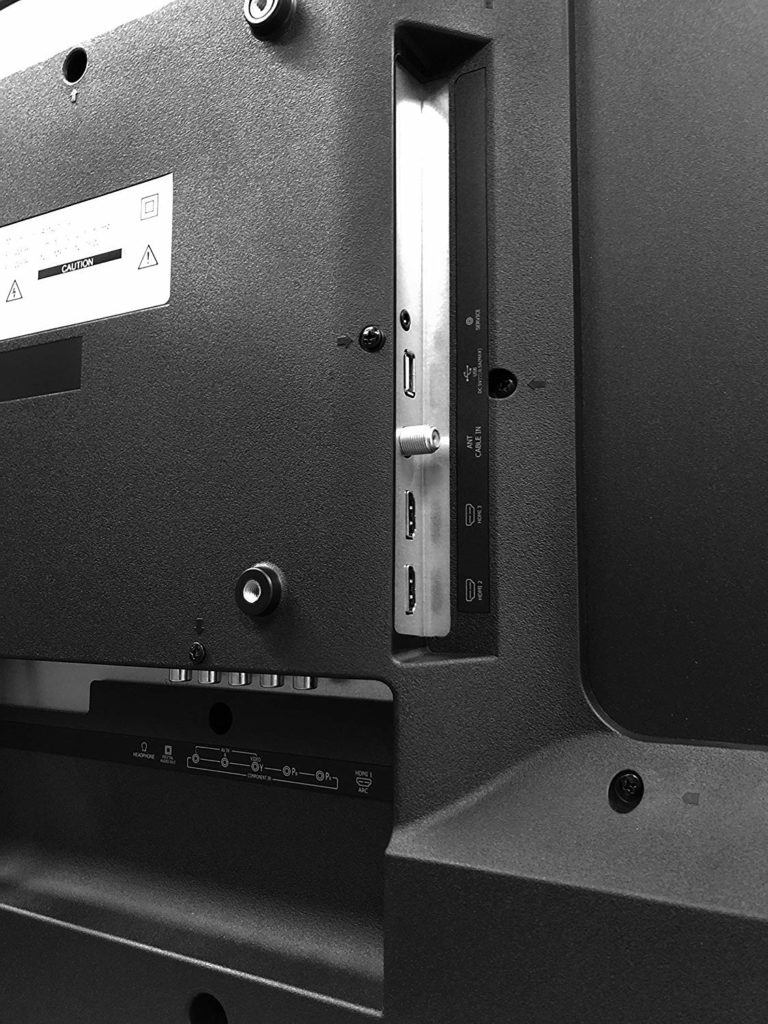 The H3 is full of convenient features such as motion rate technology, HDMI CEC support, HDMI ARC support, full high definition (FHD) resolution, and fast video processing. It is perfect for regular viewing, gamers, and sports fans who don't want to miss a beat. The slim profile allows you to have more open space in tight quarters but you have the option to mount it or put it on a base stand.
As previously mentioned the H3 model is great for gamers, sports fans, and regular viewing. The resolution and LED backlight give you a sharp detailed image. The motion rate 60 technology allows users to fully enjoy fast-action games and sports without blurred images or lag. For gamers who like fast-paced video games, the H3 series processes in less than 35 milliseconds reducing any input lag. Many video games are played in real-time these days so the chances of the lag causing your entire mission to go down the drain make this a gamer's delight!
[Related: Read our review of the Hisense TV brand]
Still have some features left to cover during this Hisense 40-Inch 1080p LED TV review.
The HDMI Audio Return Channel (ARC) makes it easy for you to eliminate the use of multiple cables making it simple to send audio to your soundbar from your TV. The HDMI CEC gives you the freedom to turn the soundbar and TV off and on simultaneously from the same remote. Hisense offers a variety of models, sizes, and prices but the H3 is affordable, easy to use, and convenient. It is a high-quality TV that offers so much to gamers and sports fans.
[Read what others are saying about this TV]
Pros
The H3 is equipped with an optical cable port
It comes with a tuner
Supports most ROKU devices
The TV is sound adequate and allows the use of a soundbar
On/off, volume and channel buttons placed directly on the TV
The manufacturer offers a protection plan
Supports most Amazon devices
Lightweight makes it easy to move and transport
Contains 3 HDMI inputs
You can use an antenna
Mount on wall or place on a base stand
Built-in digital tuner
Cons
Does not support streaming applications
Compatibility with 3rd party USB devices is not guaranteed
No aux cord connection
Not a smart TV so there are limitations
Insurance must be purchased separately
Several verified purchase reviews complain about the color not being bright enough
Some customers feel as though it's worth it to spend an extra $100 for a smart TV
Hisense 40-Inch 1080p LED TV review: Verdict
This 40-inch LED TV is a great addition for anyone looking for a quality TV without having to spend a lot. If you're a technology person who must have all the latest apps, there are better TV's for you out there. If you're looking for something to enjoy movies, television programs or video this TV gets the job done. Click here to learn more about this 40-inch TV or purchase one.