*** TVReviewland.com earns commissions on qualifying purchases made through affiliate links ***
Our WeCrashed review looks into the limited series, which chronicles the story of WeWork founder Adam Neumann, his wife Rebekah Paltrow Neumann, and the rise and fall of their company. This rags-to-riches story gives us a glimpse into hustle and startup culture, as well as the billions of dollars that back these ventures up.
However, unlike other documentaries and news stories about WeWork, WeCrashed focuses on the love story between Adam and Rebekah, lending more drama to the story and giving audiences an insight into the man who was once named the new "Most hated man in America."
WeCrashed Review: What is WeCrashed About?
Based on our WeCrashed review, this Apple TV series tries to explain the rise and fall of one of the most hyped-up companies of the last decade. Most people who are in tune with current affairs know how WeWork, a company that was once valued at $47 billion, lost most of it in about six weeks. However, watching this ride and the company's eventual implosion is still quite thrilling.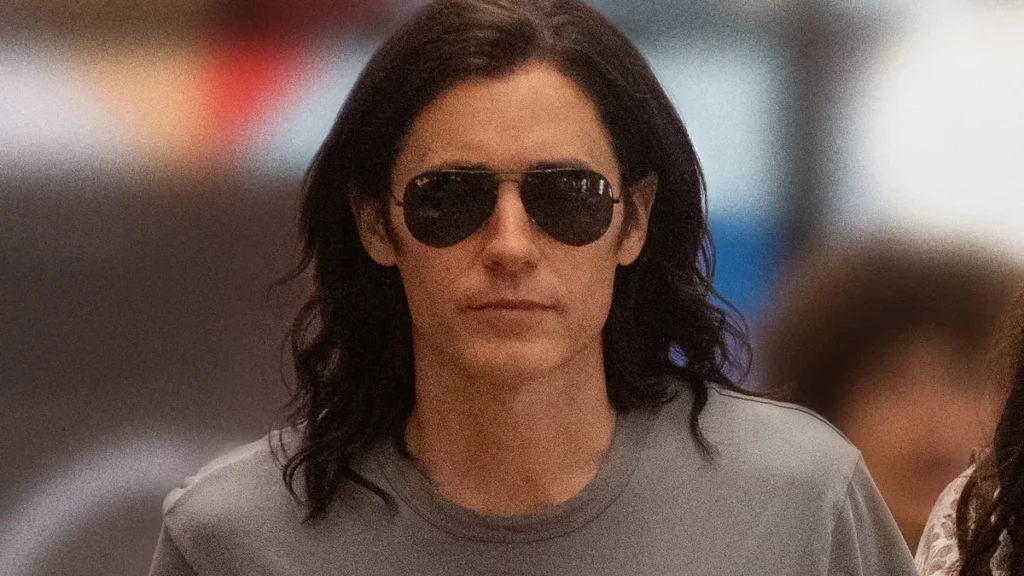 The story of WeCrushed is very straightforward and lacks the betrayal of tech dramas such as The Social Network, which can make an eight-episode series a bit tiresome. However, just like Hulu's The Dropout, this series gives us an insight into the flawed valuation process and how a company that hasn't made a single cent in profit can be worth billions of dollars. This factually-based drama will leave you in disbelief as you try to understand how Adam Neumann convinced people to invest millions in his company and why they believed him.
Keep reading our WeCrashed review for more information on why this series should be at the top of your watch list.
WeCrashed review: What is this series about?
At its heart, WeCrashed is the story of how one man's ambition and ego helped propel him to success while also planting the seeds of his eventual downfall. The series details important points in Adam Neumann's life and in the life of the company he created, giving audiences a glimpse into the eccentric nature of a man who could talk his way into anything, from a date with Gwyneth Paltrow's cousin to a billion-dollar investment.
The series starts with the crash: A 2019 board meeting in which Adam Neumann is ousted as CEO of WeWork. The show then takes us back to the billionaire's more humble beginnings. Adam Neumann refers to himself as a serial entrepreneur whose list of failed business ventures includes high heels that you can convert to flats and baby clothes that have knee pads for crawling toddlers.
However, instead of just focusing on the company and its financials, WeCrashed puts the lens on its founder and his relationship with the people around him. Adam Neumann comes off as an ambitious man who is willing to take advantage of other people to get what he wants. In one of the scenes, we see his co-founder, Miguel McKelvey, pulling an all-nighter to develop the pitch deck for Greendesk while Adam slept. His ego is overdone, and he is propelled by hubris. In one of the scenes, McKelvey tells him, "You know you're not God?" His response: "I do look a bit like him."
We also get a glimpse into his lack of work ethic and the overspending that spelled his doom. He bought a private plane and frequently held "Thank God it's Monday" parties where alcohol flowed freely. One of his assistants was responsible for lighting up his bong in the morning, and another would turn up Katy Perry's hit song 'Roar' before the Neumann's walked into their office.
The series also gives us a portrait of his wife, Rebekah, who, after failing to make it as a stock trader, yoga teacher, and actress, finds success alongside her husband with WeWork. Rebekah is more spiritual and spews new-age mantras like "Fear is a choice."
She is a vegan who hates animal cruelty and hopes to "elevate the world's consciousness." She also says that she manifested her husband and referred to the two of them on their wedding day as "cosmic voyagers." Adam and Rebekah are madly in love, and there are enough scenes of them kissing at work and staring at each other's eyes. The series, which has the strapline "A Love Story Worth $47 billion", implies that their love story was responsible for everything that went right and wrong with their company.
However, viewers hoping for more may be a bit disappointed that WeCrashed does not touch on any of the scandals surrounding this company. There is a scene of an employee having drunken sex in a closet, but there is no mention of the eventual sexual harassment lawsuits and claims of sexism and frat-boy company culture. There is also a scene where we see the millions that the company is burning through every day, but there is no mention of lawsuits by former employees or information on how the company came to be valued at $47 billion. The series restricts itself a lot by focusing most of its plot on the Neumanns.
WeCrashed review: The Main Characters
WeCrashed has some main superstar actors and brilliant supporting characters. Jared Leto, who plays Adam Neumann, goes wild in this series. Leto has in the past been accused of doing too much and going over the top with his characters, which makes him the perfect fit for a real-life character who is too much and over the top. In this series, Jared Leto gets to walk barefoot, scream, and even stick his tongue out.
Anne Hathaway plays Gwyneth Paltrow's real-life first cousin and Adam Neumann's wife. As a yoga instructor, she is a stoic personality. She is not only Adam's muse and his cheerleader, but she is also his enabler. She elevates him beyond his status and refers to him as a "Supernova." The two of them manage to create a convincing on-screen marriage with all the passion and drama that comes with it.
Other noteworthy characters include Kyle Marvin, America Ferrera, O-T Fagbenle, Eui-Sung Kim, and Shanti Ashanti.
WeCrashed review final verdict: Is it Worth Watching?
This series follows the real-world events surrounding the Neumann's and their company. It provides details into what these startup stories have in common: egocentric co-founders who often overpromise and under-deliver.
The series is not billed as a comedy, but there is a lot of humor in how ridiculous the main characters are. WeCrashed makes you ask a lot of questions about startups that can raise so much capital and the people who run them. Leto and Hathaway are very committed to their roles and are one of the main reasons why this series is worth watching.
Read more:
Samsung AU800D Review, One Year Later: Price And Performance Strike A Balance
Momax Airbox Review: For Consumers Who Want Cable-Free Charging
Sony LinkBuds Review: Open Earphones That Come as Advertised
Samsung A650 Soundbar Review: Hard to Beat the Value
HP X27Q Review: Impressive Gaming/Work Monitor