*** TVReviewland.com earns commissions on qualifying purchases made through affiliate links ***
HP Pavilion i5 GTX 1650 Gaming Laptop review explores the performance and features of this budget notebook whose makers claim gives you all the processing power you need to enjoy your favorite PC games.
Let's give right into our HP Pavilion i5 GTX 1650 Gaming Laptop review to find out how well this device stacks up against other similarly priced notebooks.
HP Pavilion i5 GTX 1650 Gaming Laptop review: First thoughts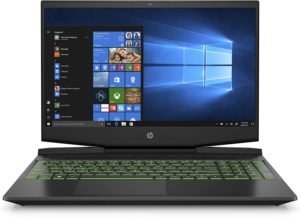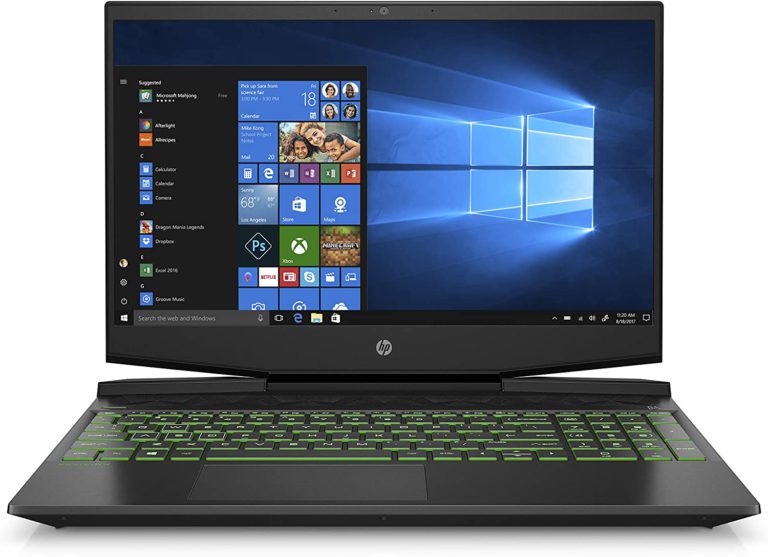 The new Pavilion delivers up to 4.1 GHz of processing power thanks to its 9th gen intel® core™ i5-9300h quad-core processors. It provides all the power you need to enjoy resource-intensive games like Overwatch, PUBG, and Fortnight. Any PC that can power these games is good enough for gaming.
Users also get to enjoy high-grade graphics and a 60Hz refresh rate (can be upgraded to 144Hz for extra). 60Hz is adequate for gaming, but a higher refresh rate leads to better graphics. If you want the best graphics possible, get an upgraded version. The Pavilion delivers immersive graphics, and it is compatible with VR games and equipment.
Display
Graphics are powered by a Nvidia® GeForce® GTX 1650 graphics card that comes with 4 GB GDDR5 and ray-tracing tech. It delivers excellent performance and realism. At 15.6-inches, the display is large enough to see important details when gaming, and the anti-glare, WLED-backlight technology allows you to enjoy clear 1920 x 1080 pictures in a wide range of lighting environments. Thanks to the HDMI port that comes standard, you can also connect the laptop to your large-screen TV.
[Read what others are saying about this laptop]
Features
The Pavilion is built with advanced thermal management that is optimized to efficiently eliminate heat generated by the CPU. It keeps the laptop cool during use without hindering acoustics.
It comes with 8 GB DDR4-2400 SD RAM which can be easily upgraded since there are two accessible memory slots. It comes with an internal 256 GB Solid State Drive (SSD) that powers fast boot-ups, application loading, and file transfers. Your games will also load faster on the SSD.
The Bios recovery and protection feature automatically scans, secures, protects and, recovers the system when issues pop up. Other noteworthy features of this laptop include:
Three USB 3.1 ports
One HDMI output port
Headphone/microphone port
Four processors
Comes with Windows 10
Decent in-built speakers
Pros:
Powerful four-core processor
VR ready
Great graphics
Meets the minimum requirements for most games
Great work PC. Even for resource-intensive tasks like video editing
Cons:
Only comes with 256GB of internal storage. A few large games swallow that up
Nothing special about the 60Hz standard refresh rate. Serious gamers should consider getting the upgrade to 144Hz
HP Pavilion i5 GTX 1650 Gaming Laptop review verdict: It gets the job done
The new Pavilion is a good gaming laptop for anyone who wants to enjoy some of the larger PC games without spending a few thousand bucks. Get a few of the optional upgrades, and it's as good as any other gaming laptop out there. Click here to learn more about this laptop.
Read more:
LG SN7R 35 5.1.2 Review: Take Your Audio to the Next Level
Walmart 42-Inch TV for $88: Onn Redefines Budget Televisions
Pulse 3D Wireless Headset Review
VIZIO M506X-H9 Review: An Overperforming Budget TV