*** TVReviewland.com earns commissions on qualifying purchases made through affiliate links ***
You're hunting for good black Friday TV deals for 2020, so it must be that time of year again. Prices are dropping and that TV you've been eyeing is just… within…reach.
There's no better time to find out if your heart's desire and your wallet can come to an agreement.
Black Friday TV deals 2020: Emerging trends and other (good) things the year has to offer
4K smart TVs are fast becoming the new standard and as such, their prices are dropping at a steady. This is great news, with one welcome downside: You now have a vast selection of brands and models to choose from. That's a lot of information to wade through in the quest for that perfect display.
Lucky for you, we have a list that ranks great black Friday TV deals by price and by selling point.
Televisions you can get for a song (Price range: $500 or less)
Dealers are yet to confirm if they'll accept a rendition of your favorite top 40 hit as payment for a TV. In the meantime, here are a few televisions now available at low, low prices:
1. Get a 24-inch Insignia TV for $79
That's right. For less than a hundred dollars, you can score yourself a 24-inch Fire TV. The smart platform that runs the TV has all the major streaming apps like Netflix, Hulu, and Prime Video. Whatever else you're looking for chances are that you'll find it in the Fire TV store. The 24-Inch insignia also comes with Alexa, who you can boss around via a microphone in the TV remote.
This compact TV makes a nice addition to a small entertainment nook. Its small screen size makes its native 720p resolution just enough to deliver saturated colors, sharp outlines, and adequate detail. The panel boasts little or no pixilation, no matter how close or far you sit from the screen. Click here to learn more about this TV.
2. Or you could go one size up with the 32-inch Toshiba Fire TV for $139
Fire TV and all its features work just fine on a 32-inch Toshiba TV. For just over a hundred dollars, enjoy all the features and available content that come with a smart TV.
While 720p is on the low end of the resolution spectrum, the Toshiba 32LF221U19 still does a decent job of rendering HD content. Click here to learn more about this TV.
3. At $199.99, the 50-inch Westinghouse is an option for the buyer with simple needs
Not all of us want the bells and whistles that come with smart TVs. There's something to be said for TVs that stick to the basics, like the 50" Westinghouse. It does a bang-up job of displaying cable and over-the-air content.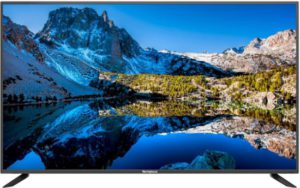 At 1080p the picture quality of the TV is fine. You can always make a few adjustments to improve color accuracy. If you ever feel the need to stream content, you can use one of the display's HDMI ports to connect a box that runs Roku, Android, or Fire TV. Learn more about this TV.
4. Get a loud bang for your buck with the 55-inch TCL 4-series for $299.99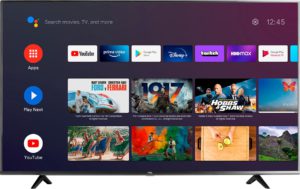 If there's one thing TCL is famous for, it's its feature-rich yet affordable TV sets. The TCL 55S425 is a 4K panel that runs on the Roku smart TV platform.
For the gaming enthusiast, this VA panel is the ideal companion, thanks to its excellent motion handling. The TCL 55S425 also delivers good color accuracy, sharpness, and detail.
While this screen is wide and boasts every smart feature you could think of, it is also a little dim. That's the tradeoff, but it is well worth it. Click here to learn more about this television.
Black Friday TV deals: TV sets currently going for $700 or less
Let's kick it up a notch. Now the aim is to grab a TV with amazing picture and a smart TV platform that is a joy to work with. We weigh user experience against pricing and try to strike a balance that works. Here's the next batch of Black Friday deals:
1. Buy a 55" 4K Insignia display for $319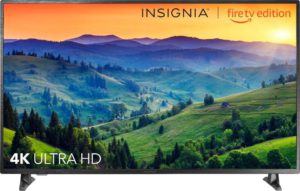 BestBuy's house brand is making its mark in the market. Take this 55-inch 4K display that carries the retailer's Insignia brand. For just over $300, you get to enjoy a wide-screen smart TV with all the features, tools, and streaming apps that come with Fire TV.
The TV does a great job of displaying fast-action content like sports, video games, and your favorite car chase. Click here to learn more.
2. Score a 65-inch LG UN7000 for $617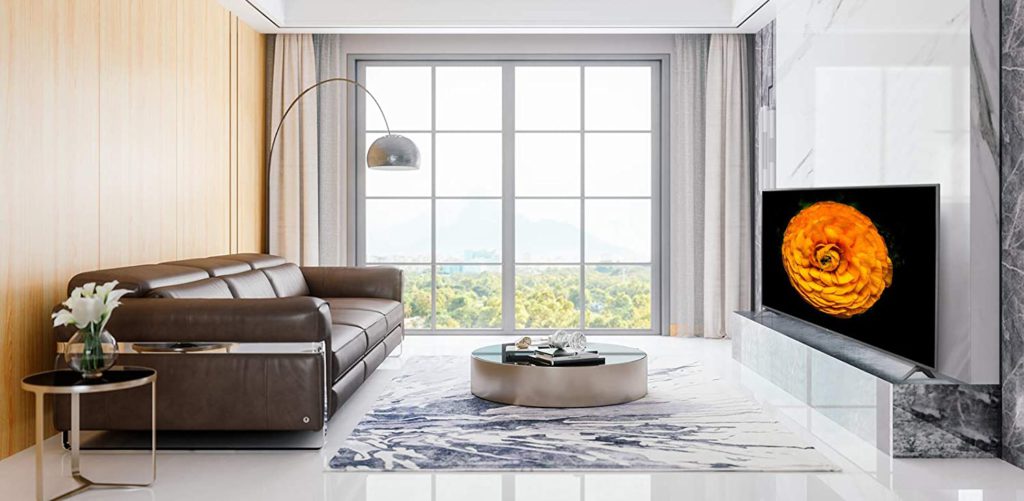 This 4K panel boasts excellent picture quality and a smart TV platform that has every feature you could possibly want. The only way this deal could be better is if this 65-inch TV were a 70-inch TV. For a hundred bucks more, you could have your wish. Learn more about the UN7000.
3. 70 inches' worth of LG real estate for $599!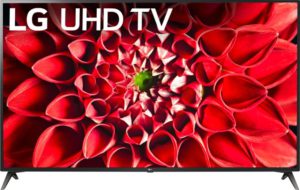 If you want a widescreen that offers 4K resolution and amazing picture, look no further than the 70-inch LG UN7000. This TV pulls out all the stops to deliver peerless picture quality; with great success.
HDR content looks vivid and lifelike, thanks to the panel's ability to perform dynamic tone mapping. This translates into detail and texture that you could almost feel, just by looking at it.
The icing on the cake is the smart capability of the TV, thanks to the LG proprietary platform (webOS). From interaction with smart home devices to a wealth of streaming apps, the 70-inch LGUN7000 has you covered. Click here to learn more about this TV.
4. Treat yourself to the 65" Sony X750H for $629.99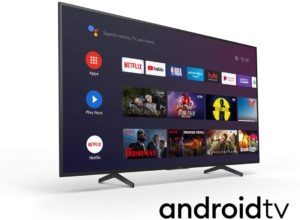 This 4K TV is worth its asking price, which is now almost $400 less than it was a few days ago. The crisp picture and color saturation of this display is something to behold.
HDR content looks completely lifelike, minute details look precise and fast-action content is thrilling to watch. Sony's X750H panels do a good job of motion handling, thanks to low input lag. Impressive response times minimize motion blur as that fireball flies across the screen, making this TV a gamer's dream.
Sony's X750H runs on Android TV, which gives you access to the entire world of apps and content in Google's Play Store. Even with the occasional sniffles of Android TV, the smart features of the Sony X750H stop short of driving your car to the grocery store. Click here to learn more about this TV.
Black Friday TV deals 2020: Get a couple hundred dollars' off your dream TV (Price range: $1299 to $1499)
If you've been dreaming about cinematic excellence right in your living space, there's something for you here. Go ahead and check out our top picks for excellent picture quality at a good price.
1. Samsung 55-inch Q90T at $1299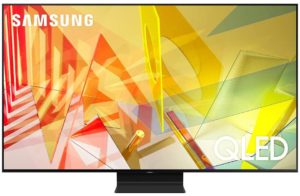 Save $400 on this 4K, QLED Tizen TV to enjoy all that Samsung's display technology has to offer. This TV offers a slew of benefits like:
Accurate color, vivid detail, and lifelike texture; all thanks to a bright QLED panel as well as digital signal processing
An intuitive smart interface with support for several smart assistants allows the TV to act as a smart home hub
A wide selection of apps provides all the streaming content you could dream of, and useful tools that make your life easier
If you want to take your viewing and gaming experience to the next level, you could do worse than the 55-inch Samsung Q90T. Click here to learn more about this TV.
2. Get a jaw-dropping 82 inches of 4K Samsung screen for $1499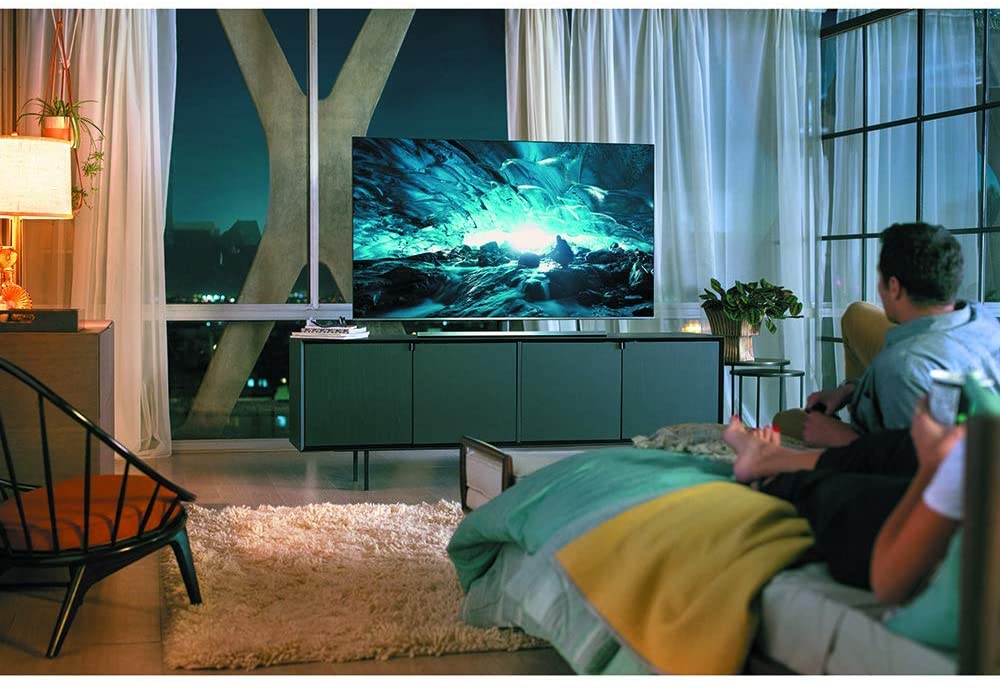 This has to be the cheapest 82-inch screen in the market right now. The 82-inch Samsung LED panel boasts an awe-inspiring design, and its size has a lot to do with it. Still, there's more to the TV than its looks.
It runs on Tizen, Samsung's feature-rich proprietary platform. This means that you have your pick of streaming apps and useful tools. The picture quality of the TV is also impressive, with accurate color and detail that pops in 3D. Click here to learn more about this television.
3. Experience OLED excellence with a 55-inch TV from LG's CX series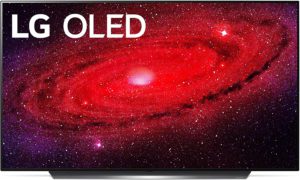 There are regular 4K televisions and then there are the OLED panels that LG brings to market. LG's OLED panels are the standard of flawless picture quality. The color accuracy of the 55" LG CX OLED is as close to perfect as a TV can get. The quality of HDR content that the display produces is second only to Samsung's HDR picture.
The panel delivers detail and texture that could almost jump out of the screen. This is the perfect TV for sports, movies, and gaming. A powerful operating system is the icing on an already perfect cake. Learn more about this TV.
There's something for everyone
With the year we're having, the least that 2020 Black Friday TV deals can do is to meet you at your price range. There's a TV on this list of hand-picked favorites that's sure to add some life to your entertainment center.
Keep this list around for quick reference. It will come in handy as you hunt for the ideal Black Friday deal.
*** Prices are accurate as of the time this article was published.
Read more:
Onn 65-inch TV Review: Hard to Beat the Price
Xtreme Time Wireless Earbuds Review
HP Pavilion i5 GTX 1650 Review
Samsung Q6DT Review: Great Color Accuracy, Good Picture Quality
LG Nano91 Review: Solid Performance, Value for Your Money