*** TVReviewland.com earns commissions on qualifying purchases made through affiliate links ***
Our TCL TS6 Soundbar review goes over the features and performance of one of the cheapest sound bars you can buy right now. The TS6 allows you to immerse yourself in the content you watch as it surrounds you with sounds.
Let's jump right into our TCL TS6 Soundbar review to see if this audio system should be on your holiday shopping list.
TCL TS6 Soundbar review: First thoughts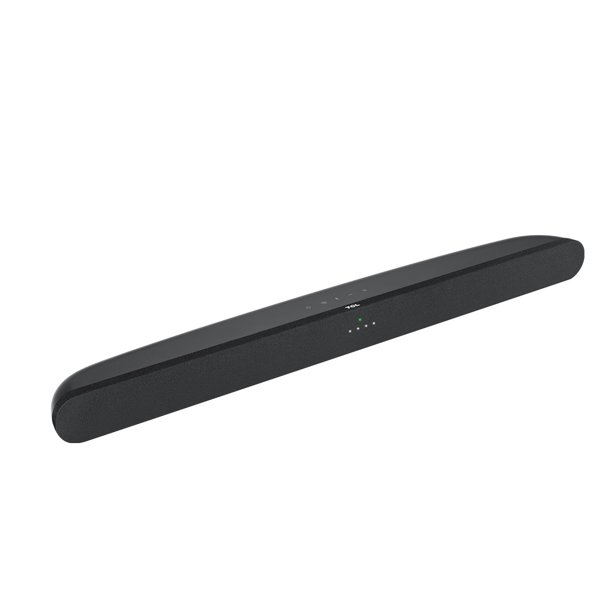 Currently on holiday sale for $44, the TS6 is Roku ready so connecting it to your TCL or other Roku-powered smart TV couldn't be any easier. It comes with three personalized sound modes: News, Music, and Movies.
The Movie Mode feature gives your clearer dialogue when watching content, so you don't miss anything, and it allows you to feel the intensity of scenes. Explosions sound like you're right in the middle of the action. The Music Mode feature enhances bass, vocals, and instruments, while the TV Mode feature removes ambient sounds that distort speech.
[Read what others are saying about this soundbar]
You can connect the soundbar to your smartphone via Bluetooth so that you can enjoy audio from music apps like Spotify and Pandora. Other noteworthy features of the TS6 include:
Dolby Digital decoding fills any room with virtual surround sound while optimizing sound quality
Stream audio wirelessly from any Bluetooth enabled device
Produces distorting free sound regardless of how high you turn up the volume
It also comes with HDMI ARC and optical input connections
The TS6 can be mounted on a wall
TCL TS6 Soundbar review: Insane value
The TS6 should not be confused with a high-tier soundbar, but it's a significant improvement over the speakers that come inbuilt with most TVs. At $44, you probably won't find any better deal on a quality soundbar this holiday season. Click here to learn more about this soundbar.
Read more:
Element 65 4K UHD Frameless Roku TV Review
COD Vanguard Review (No Spoilers)
Sceptre 50 Class 4K UHD LED TV U515CV-U Review
Sony A90J Review: The Poster Child for Premium TVs
LG SLM3R Review: Loaded with Value