*** TVReviewland.com earns commissions on qualifying purchases made through affiliate links ***
This AKG Y600NC Wireless review goes over the features, sound quality, and usability of affordable Bluetooth headphones.
AKG is a brand with a reputation for high-performance audio equipment. In the case of Y-series headphones like the Y600NC, the manufacturer promises attractive pricing, comfort, active noise canceling, and good sound quality.
Let's find out if the Y600NC wireless headphones live up to the brand's record of creating products that shoppers love. We start with a checklist of the qualities that most users want in a set of wireless headphones.
AKG Y600NC Wireless review: What shoppers want from a set of headphones
Big chunks of our daily routines include the sound that we hear as we work, exercise, commute, or play. Whenever possible we choose the sound that we listen to, while keeping out sounds that we'd rather not hear. This means that we need earphones and headphones that fit individual lifestyles and routines.
In addition to portability, a good set of headphones should check most of the following boxes:
Wireless headphones should have robust connectivity with decent bandwidth to support quality audio
Comfort and a good fit
Durability
An option to adjust equalizer settings on higher-end equipment
Good noise isolation and/or noise canceling
Clear sound with detail, definition, and a good blend
These are a few of the qualities that shoppers should look for in the ideal set of headphones. Does the AKG Y600NC check most of these boxes? We answer this question, starting with a look at the build quality of the AKG Y600NC wireless earphones.
Build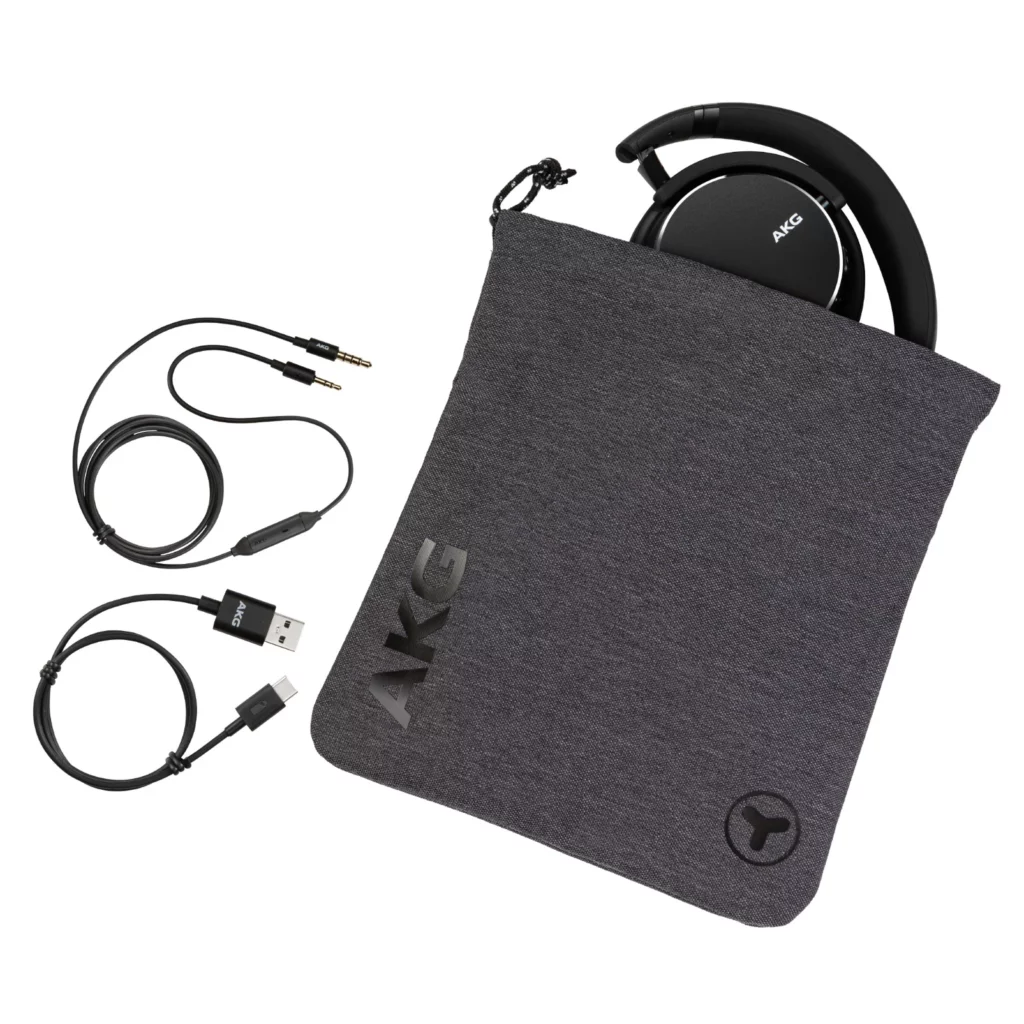 The AKG Y-series headphones have large, closed-ear cups that cover the whole ear. Despite the bulk of the ear cups, Y600 headphones keep your ears fairly cool; even after hours of use. For extra comfort, the plush ear cups have memory-foam stuffing with adequate padding for the ears. Padding around the headband goes even further to keep the head comfortable.
At 322 grams, the Y600 is light enough to remain in place without weighing you down. The adjustable headband offers plenty of expansion room for users with bigger heads. These sliding and folding parts subtract nothing from the headphones' solid build. This means you can expect years of service from the AKG Y600NC, even as you fold and adjust the headphones through years of use.
There's more to the large ear cups than comfort and noise cancellation. The expansive real estate of the Y600NC ear cup houses a 40mm full-range driver. You also find a USB-C charging port and some mechanical controls on the outside of the right ear cup. The left ear cup also has a 2.5mm audio jack and a second set of controls.
AKG Y600NC Wireless review: Connectivity and controls
In addition to the USB-C charging port, the headphones come with a 2.5mm audio jack for physical connection to your audio sources. Wireless connectivity in the Y-series comes down to a Bluetooth 5.0 connection. This connection is stable enough to maintain smooth data transfer over hundreds of feet. You also get enough bandwidth to support most lossless, high-resolution audio formats.
[Read what others are saying about these headphones]
Controls
The AKG Y600NC comes with a mix of switches, dials, and physical buttons that are easy to identify by touch alone. This is what you're working with on the left ear cup:
A sliding switch to pause and resume playback
Mechanical buttons to navigate through your tracklist
Volume buttons
You can also adjust the volume by rotating the movable surface of the left ear cup. This is a thoughtful addition, but the rotating motion of the dial could be smoother. The right ear cup holds the power button, which doubles as the Bluetooth ON/OFF pairing button. There's also a programmable 'ambient' button that you can tweak via the AKG companion app.
AKG Y600NC Wireless review: Companion app and ease of use
This small app is available for iOS and Android, with features that make it easier to operate Y600 headphones. For starters, you get an equalizer module that works well with treble and mid-range frequencies. You can also create multiple equalizer profiles to match different types of content, from dialog-heavy podcasts to bass-heavy music.
The AKG app also lets you adjust the level of noise canceling that the headphones execute. Just as important is a feature that lets you optimize the Bluetooth connection of the Y600. You can use the app to prioritize a robust connection over maximum sound quality or vice versa. Last of all, the app allows you to enable and disable Play/Pause automation.
More features
In addition to the companion app, the AKG Y600 headphones can pause playback when you take them off. They will resume playback from where they left off as soon as you wear them. You also get to enjoy the synergy between AKG sound equipment and Samsung devices.
AKG headphones like the Y600 are compatible with Bixby voice assistant, plus they support Samsung's proprietary UHQ codec. Together, your Samsung device and the headphones will leverage UHQ to upscale the resolution of select audio files.
AKG Y600NC Wireless review: Sound quality
The Y600 has a large sound field that delivers excellent definition in treble and mid-range frequencies. You will easily pick out the different notes from your favorite treble riff in your favorite rock song. When the source material dictates, different audio elements will seem to reach your ears from different directions and heights. Bass frequencies sound fine, but they showcase less detail because of gaps in the bass sound palette.
Another metric of headphone/earphone sound quality is noise isolation and cancellation. Instead of blocking external sound completely, the large ear cups of the Y600 let in a small measure of noise. This is where you'd expect active noise canceling to pick up the slack, but it doesn't. You will still hear a little background noise filter through the earphones.
Battery life
AKG Y600NC wireless headphones come with a 610mAh battery that delivers 25 hours of wireless playback at full charge. The battery can go for up to 35 hours if you use a physical, wired connection. Best of all, the battery has quick-charge capabilities that extend the battery life by four hours after a 10-minute charge.
Pros
Affordable
Comfortable, with excellent build quality
A big, expansive soundstage
Solid wireless connection
Decent support for high-resolution audio formats
Convenient companion app
The auto Play/Pause feature responds accurately when you wear or remove the headphones
Cons
There's some lack of detail in the bass frequencies
Noise isolation and active noise canceling are middling
Volume control gestures are more tiresome than they should be
AKG Y600NC Wireless review verdict: Worth every penny
A little effort and a little legwork will score you a set of AKG Y600 wireless headphones for under $100. This is a small sum to pay for a set of sturdy headphones that offer comfort, good sound quality, and useful features.
We end this AKG Y600NC Wireless review by noting that these Bluetooth headphones are a good fit for most shoppers. Still, the earphones could do more to keep out ambient sound, so you need to decide if you can overlook this inconvenience. Click here to learn more about these headphones.
Read more:
Razer Viper Mini Signature Edition Review: Lightweight, Durable, Powerful
Alienware M18 Review: Return Of The Giant
ONN 50-inch 4K TV Review: A Super-saver 4K Roku TV at A Giveaway Price
Lenovo Flex 7i Review: Versatile, Travel-size, PowerfulSonos Era 100 Review: Good Sound and Useful Features in a Small Frame