*** TVReviewland.com earns commissions on qualifying purchases made through affiliate links ***
Stop here for a minute if you're puzzling over how to activate YouTube on Amazon Prime. This guide saves you the hassle of scouring internet forums for solutions that may or may not work. You also find out why users sometimes struggle to use Google products in the Amazon ecosystem.
No need to thank us, we offer pointers because we want our readers to make full use of their devices and subscriptions. With that short intro out of the way, we dive right in.
How to activate YouTube on Amazon Prime: Amazon Prime, Amazon Prime Video, and pricing
Amazon Prime is a subscription-based service that offers a catalog of privileges for a monthly fee. Prime membership comes with perks like:
Free delivery (this includes same-day and next-day shipping, depending on a member's location)
Exclusive deals and discounts
Access to Amazon Prime Video
Sometimes Amazon will offer free membership to services like GrubHub
Your Prime membership comes with automatic access to Prime Video, but Amazon's streaming service is also available as a standalone subscription. It's worth noting that the standalone option of Prime Video is less economical but still cheaper than full Prime membership.
The case for Prime Video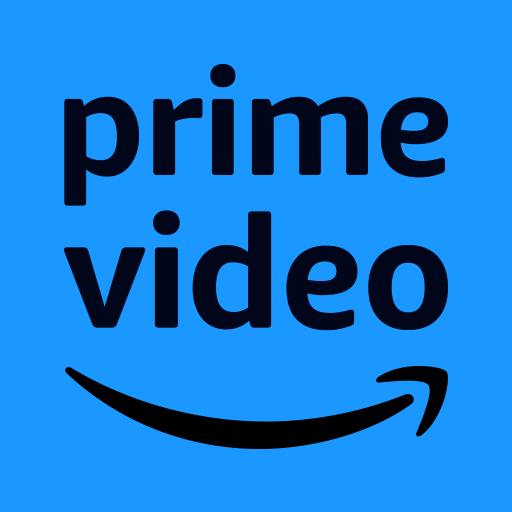 The Prime Video platform has an expansive catalog that borders on outright impressive. For a base fee, you get access to over 20,000 titles that cover movies, TV shows, documentaries, and everything in between. Prime Video also offers select titles for purchase or rent. In addition, you can add extra channels for an extra subscription fee.
Know that there's no discount on subscription fees for add-on channels like Showtime. You end up paying the same amount you would pay if you had separate subscriptions to Showtime, Paramount, or Discovery. If there are no savings to make, then what's the point of subscribing to these channels through Prime Video?
Using Prime Video to subscribe to additional streaming apps is convenient. The Amazon platform allows you to add new streaming channels without the hassle of managing multiple accounts. Instead, Prime Video eliminates the chore of making multiple subscription payments and switching between streaming apps. You access different channels from multiple providers on a single interface, courtesy of Prime Video.
It's worth noting that heavy users of the Amazon ecosystem are the ones who reap the most benefits from Prime Video. This means Prime members and people who use Fire OS on their TV, streaming sticks, or mobile devices.
How Amazon and Google ecosystems work together
The Prime Video app is available in the Google Play Store, while the YouTube app is available on the Amazon app store. Things are not always rosy between the two tech giants, and the friction has been known to cause difficulty for users.
For example, YouTube TV is not on Prime's list of available channels, but you can still install the app on any device that runs an Amazon Fire interface. In 2018, the two companies had disagreements that saw the YouTube app go missing from Amazon's app store.
At the moment, users benefit from the uneasy peace between the two companies. This means that with a little effort, you can use a YouTube app within the Amazon environment.
How to activate YouTube on Amazon Prime: Downloading the app
Search for the YouTube app in the Amazon app store or the home page of whatever Amazon Fire platform you're using. The app should appear in the search results, so go ahead, select, download, and install it. This is a simple process that should only take a few minutes. Note that the search results will bring up all the different YouTube apps, from YouTube Kids to YouTube TV. Pick the one you want or the one you've paid for.
At the end of the installation, the YouTube app will give you the option of launching it right there and then. Click the 'Open' icon to run the app and display its home page. You should find the sign-in icon on the top-left corner of the page. In most cases, opening the app for the first time will load a login window. Keep this window open and on standby for the activation process.
How to activate YouTube on Amazon Prime: Step-by-step instructions on activating
Use a separate device to launch a web browser and paste the following URL in the address bar: youtube.com/activate. You'll find yourself at a sign-in page, where you should log in with the account credentials you'll use on the Amazon platform.
Logging into your Google account will take you to a page that asks you to key in a code from your freshly installed YouTube app. This is where you go back to the app you've just installed on your Amazon platform.
Your YouTube sign-in window should still be open on your Fire TV, Fire TV Stick, or whatever Amazon interface you're on. This page should have instructions that include the code you need to finish the activation process. Now go back to the second device with the prompt asking for a code. Key in the code and watch as the app on your Amazon platform logs itself in before redirecting to the YouTube home screen.
That's it; you've successfully activated the YouTube app and logged in. The YouTube app home page should have user settings and recommendations specific to the Google account you used. Installing YouTube Kids and YouTube TV involves a similar process.
How to activate YouTube on Amazon Prime: Takeaways
Before you go, take a minute to review some information about streaming YouTube content on Amazon Prime. The information goes over what you can and cannot achieve with the Prime Video platform:
1. Do YouTube apps work within Amazon Prime Video?
YouTube TV is not on the list of available channels on Amazon Prime Video. However, you can install and run the app on electronics that run Amazon platforms, like Fire TV. This holds for YouTube Kids and the regular YouTube app.
There's no provision in Prime Video for adding any of the YouTube apps. Prime Video limits its add-on selection to the channels on its 'approved' list.
2. Do YouTube apps work with the different Amazon platforms?
You can download the different YouTube apps from the Amazon app store. These apps are optimized to match different Amazon interfaces. The app you download from your Fire TV will match the specs of your TV. A slightly different, more lightweight version of the app will work with Firestick.
3. How do you activate YouTube on Amazon Prime?
Download, install and activate the app directly from your Fire TV, Fire Stick, or Kindle Fire. This means the YouTube app will exist alongside (not within) the Prime Video app.
How to activate YouTube on Amazon Prime: Last thoughts
This guide provides information on how to activate YouTube on Amazon Prime. You learn what Amazon Prime offers and get a general idea of the company's pricing structure for Prime Video. Most importantly, you get clear instructions on installing and activating YouTube apps across different Amazon interfaces.
Read more:
LG 65UP7050PUJ Review: Good Image Quality at a Bargain
ONN 40 Inch TV Review: A Bare-bones Roku TV at An Irresistible Price
TCL 65S41 Review: A Solid Roku TV at A Great Price
Vizio 70 Class V-Series 4K UHD LED Smart TV V705X-J03 Review: Is the Performance as Compelling as The Price?
Sharp 65 Class LED 4K Smart Roku TV Review: Solid Performance For A Steal