*** TVReviewland.com earns commissions on qualifying purchases made through affiliate links ***
Read through this Element 58 4K UHD Roku TV review and find out what to expect from a display with an unbeatable price. The 58-inch Element E450 has 4K resolution and better support for HDR content than its predecessors. This makes the latest offering from Element a step up from earlier models.
Let's jump into our Element 58 4K UHD Roku TV review to determine if the 58-inch Element E450 Roku TV holds up to the rigors of regular use.
Element 58 4K UHD Roku TV review: Market segment
Element is a manufacturer that caters to buyers who want a simple TV at a small price. The most recent product line from the vendor builds on earlier displays to improve support for HDR content and overall picture quality. Element also has a working relationship with Roku, which should inspire some confidence in the 58-inch TV we're reviewing today.
Now we take a close look at what the Element E450 58-inch Roku TV has to offer.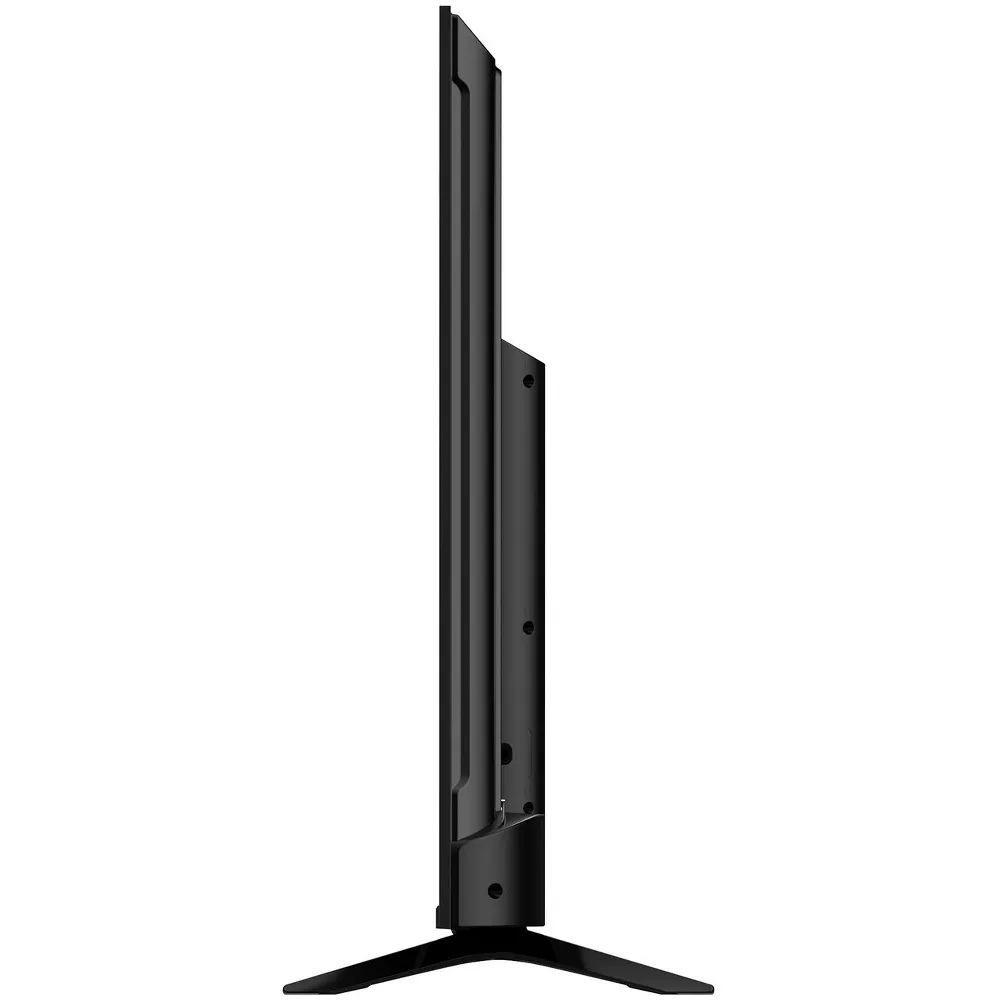 First looks
The opening sales pitch of the Element 450 series is a vast expanse of the frameless screen with barely-there bezels. You'll still notice the lower bezel, which is thicker and more visible than the other three. This bezel accommodates the manufacturer's logo and a set of controls that sits directly under the logo.
A boxy, chunky side profile is the second thing that stands out about the 58-inch Element Roku TV. The panel has a depth of 3.5 inches at its thickest point, but you can still do a neat wall mount installation. You'll need a mounting bracket that matches the 300×300 VESA wall mount pattern at the back of the TV.
The back panel of the Element 58 4K UHD Roku TV is pretty plain, save for an inset that holds an adequate selection of ports.
Element 58 4K UHD Roku TV review: Ports and connectivity
Modern TV sets need versatile ports that can connect a wide variety of devices. Towards this end, the Element 450 series comes with:
Four HDMI 2.0 ports
A digital optical output
Mini-AV composite input
An audio jack
Ethernet port
Antenna/cable connector
Two USB ports that support audio and video playback
WiFi connectivity allows the Element 450-series Roku TV to connect to your home WiFi network. Having your mobile device and the TV in the same WiFi network is the setup that lets you use the Roku companion app. Through the app, you can control, access, and operate the Element 450-series from your phone or tablet.
Element televisions lack Bluetooth connectivity, an omission that rules out the direct use of wireless headphones. The good news is that you can use the Roku companion app to get around this limitation. Simply use the private listening feature to route audio from the TV to your device. Next, send the audio from the device to your Bluetooth headphones or soundbar. This roundabout connection would be simpler with a direct Bluetooth connection to the TV.
[Read what others are saying about this television]
Roku Smart TV platform
The Roku OS remains the same across different TV brands, including the 58-inch Element. With Roku, you get a simple, responsive interface with countless streaming apps. Roku also offers a good selection of free content, which is a bonus.
You also get features like support for Apple Airplay, Apple Home, and Google Home. These third-party modules allow the Element 450 series to interface and control compatible smart home devices. Roku also supports Alexa for people who like to talk to their TV.
Element 58 4K UHD Roku TV review: Hardware
The Element 450 series uses a 60Hz VA panel with direct-array backlighting, 4K resolution, and essential support for HDR content. This panel advertises a maximum brightness level of approximately 300 nits, which is good enough for SDR content.
However, a peak brightness level of 300 nits falls short of the type of luminance you need for high-quality HDR content. The Element 450 series overcomes this limitation with deep blacks that produce an impressive native contrast ratio. As a result, the Element 58 4K UHD Roku TV delivers a good level of detail, dimension, and texture.
Being a budget 4K TV, the Element 450 series has limitations to its color space. The resulting color gamut is narrower than we'd like, but a good processor should be able to weave a little magic with the panel's native capability. Here's how the hardware performs from a viewer's point of view:
1. Color accuracy
The Element 450 series TV performs accurate color reproduction right out of the box. This should be a relief because the TV lacks features that allow you to fine-tune the picture settings. The colors rendered by the Element 58″ 4K Roku TV are rich and vivid. On this count, the panel overcomes its limited color gamut to deliver hues that are close matches to real life and your digital source material.
2. Contrast and HDR content
Limits to the peak brightness levels of the 58-inch Element 450 series have an effect. The TV supports HDR 10 content, but bright highlights struggle to shine through. Texture and fine detail are more evident, thanks to an adequate native contrast ratio. The Element 58″ 4K Roku TV also does a passable job at simulating depth and 3D images.
3. Viewing angles
The 58″ Element 450 Roku TV has narrow viewing angles, and you should adjust your seating arrangements to accommodate this shortcoming. Watching this widescreen at an angle will force the viewer to deal with dim scenes and color shifts.
4. Screen uniformity
On this count, the Element 450 series 4K Roku TV outdoes itself. Both black and gray uniformity are near-perfect, except for slight light bleedthrough at the edges. This translates to high-quality sports content that is free from dirty-screen effects. The green expanse of a football or baseball pitch will remain perfectly green, without stray patches of brown.
5. Motion handling
The Element 450 4K Roku TV has a quick response time and passable input lag. Motion blur is barely noticeable, even with fast-action content. However, the input lag may be a source of frustration for gamers. At the same time, the input lag is low enough to ensure smooth, responsive navigation through the Roku interface.
Pros
Affordable
Sleek build and a frameless screen design
Works with Apple Airplay, Apple Home, and Google Play
Support for Alexa
Good image quality
Cons
Awkward placement of some ports
Light bleedthrough at the edges
The TV lacks Bluetooth connectivity
A color gamut that could be wider and a peak brightness level that could be higher
Element 58 4K UHD Roku TV review verdict: A good TV for light and moderate use
4K resolution and basic support for HDR content make the Element 450 series a good companion for your living space. Even better, the Roku platform adds to your overall user experience with plenty of content and a simple user interface.
To put it another way, this Element 58 4K UHD Roku TV review reveals an affordable TV that's a good fit for the person who likes to keep it simple. Click here to learn more about this television.
Read more:
Google Nest WiFi Pro Review: Good Speeds, Privacy Concerns
MSI Gaming Trio 4090 Review: Runs Cool and Quiet, with Triple-Digit Frame Rates
Samsung Q80BD Review: One of the Best TVs Money Can Buy
Sony X90CK Review: Can Decent Performance Fend Off Stiff Competition?
Hisense 75U8H Review: Excellent Image Quality Inside a Mixed Bag