*** TVReviewland.com earns commissions on qualifying purchases made through affiliate links ***
Our Digital Storm Lynx Model 1 review is for anyone who has ever thought about building their gaming rig but never got around to it. The folks at Digital Storm have launched an impressive series of gaming PCs that are ready for the most resource-intensive games and sold at affordable prices.
Let's jump right into our Digital Storm Lynx Model 1 review and find out how this entry-level model compares to other similarly priced gaming desktops.
Digital Storm Lynx Model 1 review: First thoughts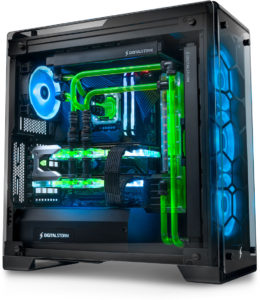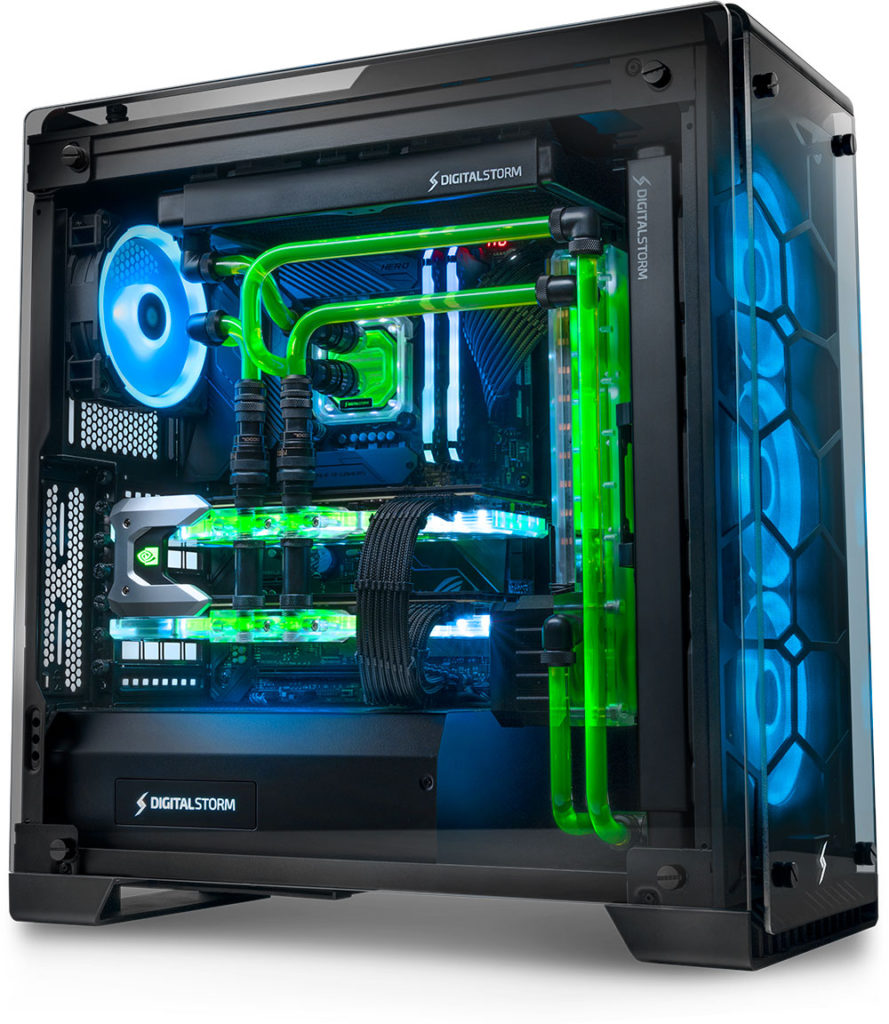 The first thing you will notice about this rig is the slick, ultra-futuristic design. It comes with a transparent plastic side and sharply colored components that make it look like something out of a movie. It's exactly how you would want your gaming rig to look. They get a 10/10 when it comes to aesthetics.
The Model 1 isn't just a pretty PC to look at though. It's a powerful beast, starting with it's AMD or Intel processor that reaches up to 5.0GHz with its turbo boost. That exceeds the minimum requirements for any games you can think of from Modern Warfare to Fortnight.
[Read what others are saying about this PC]
Video game graphics are powered by a NVIDIA GTX 1660 graphics card that is VR-ready and delivers sharp, smooth graphics. Other important features of the Model 1 include:
Comes with up to eight processor cores
16GB DDR4 RAM
Dedicated GPU
Up to 500GB of solid-state storage for fast access to files and applications
Up to 2GB of HDD storage
Comes with Windows 10
USB 3.0 ports
Pros:
5.0GHz processor that is powerful enough to handle any video game
It looks so freaking cool it doubles as decoration
500GB of SSD storage is pretty nice
Great for video editing and other resource-intensive tasks
Great value
Any gaming rig you build will probably cost more and look less cool
Cons:
Can't say there's any one thing we didn't like
Digital Storm Lynx Model 1 review verdict: Yes, yes, yes
Digital Storm gets the job done when it comes to building these gaming rigs. You don't just get a box with a CPU, motherboard, and power source stuffed inside. Each PC is a work of art that also happens to be a pretty darn powerful PC. Click here to learn more about this gaming rig.
Read more:
TCL 65S434 Review: Exceptional Value
Acer ED320QR Review: A Well-Rounded Gaming Monitor
Gigabyte M27Q Review: Impressive on Many Levels
JVC 58-Inch TV Review: Burn-In Free Pictures